NASA Tracking and Data Relay satellite launches atop Atlas V rocket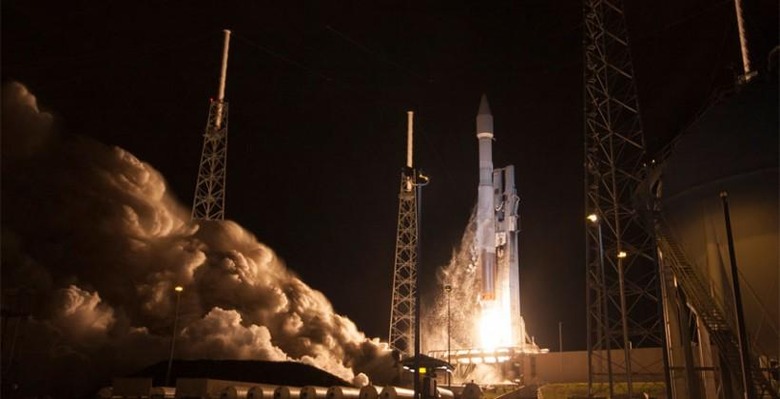 NASA and United Launch Alliance have announced that they have successfully launched the latest NASA satellite to go into orbit. The satellite launched last night atop a United Launch Alliance Atlas V rocket at 9:33pm. The launch was conducted at the Space Launch Complex-41.
ULA says that this was the first of 15 planned launches scheduled for 2014 and the 78th launch it has conducted in the seven years it has been in business. The rocket used was an Atlas V 401 configuration delivery vehicle that used a 4-meter diameter payload fairing.
The booster used to get the satellite into orbit was the RD AMROSS RD-180 engine with the Centaur upper stage powered by a single Aerojet Rocketdyne RL 10A-4 engine. The TDRS project was established by NASA in 1973 with the first launch to put a satellite in orbit for the network happening in 1983. The satellites are used to provide a network that allows continuous communications and routing for voice calls, telemetry streams, and TV signals from the ISS.
The satellite will also be used to provide telemetry and science data from the Hubble Space Telescope and other spacecraft in orbit around the Earth. The next launch for United Launch Alliance will be the USAF Delta IV GPS IIF-5 mission on February 20. That mission will be conducted at Space Launch Complet-37 at Cape Canaveral Air force Station.
SOURCE: ULA