NASA tasks experts with finding the perfect Mars 2020 rover landing site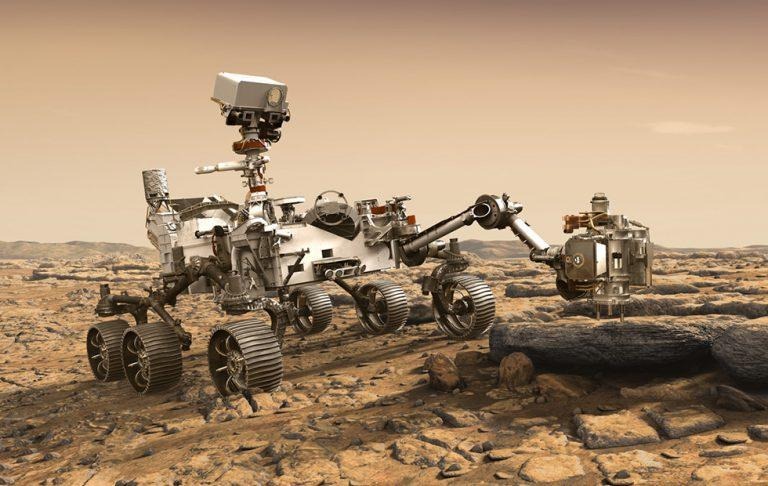 NASA has tasked its team of scientists with figuring out the perfect spot to land its next Mars rover. The topic will be discussed at a conference in Los Angeles this week, during which time enthusiasts and scientists will gather for a three-day workshop. This is the latest — and last planned — of multiple gatherings before a location is selected.
As NASA points out in the video below, determining the best place to land a rover is tricky. The upcoming Mars 2020 rover will need to land somewhere it is able to navigate — meaning it can't accidentally be dropped on a surface it can't drive away from — as well as somewhere that it can adequately charge in sunlight.
Spacecraft orbiting Mars work to gather data that helps scientists evaluate possible landing sites, but a location hasn't been selected yet. NASA has repeatedly sought input from scientists on the matter, having held a series of workshops where experts could gather and discuss the matter.
Talking about the importance of the landing site is NASA associate administrator of the Science Mission Directorate Thomas Zurbuchen, who said:
The Mars 2020 landing site could set the stage for Mars exploration for the next decade. I'm looking forward to the spirited debate and critical input from the science and engineering community. Whichever landing site is ultimately chosen, it may hold the very first batch of Mars soil that humans touch.
The latter part of that statement refers to Mars 2020's mission — it'll gather a cache of rocks and soil samples and leave them on the planet's surface. NASA anticipates a future mission being devised that will pick up that cache and deliver it back to Earth, giving humans their first actual Mars materials to study.
SOURCE: NASA