NASA selects three companies for Moon cargo delivery missions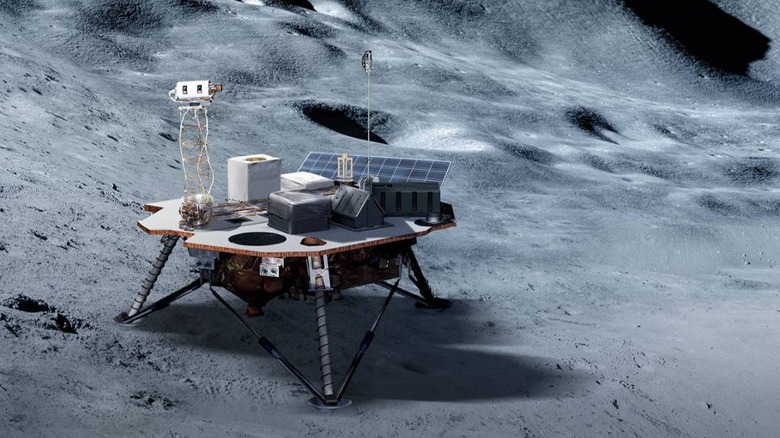 As anticipated, NASA has named the three private companies that will make cargo deliveries to the Moon. The payload missions will take place under NASA's Commercial Lunar Payload Services (CLPS) program and involve commercial landers equipped with payloads from the space agency. Cargo will include items related to both scientific efforts and various technologies.
The three commercial companies selected by NASA for its lunar payload missions are Astrobotic in Pittsburgh, Intuitive Machines in Houston, and Orbit Beyond in New Jersey. Each company has been awarded $79.5 million, $77 million, and $97 million, respectively, for their anticipated future cargo delivery runs.
According to NASA, Astrobotic proposed making up to 14 payload deliveries to a large lunar crater called Lacus Mortis by July 2021. Intuitive Machines has proposed up to five payload deliveries to a lunar dark spot called Oceanus Procellarum by the same date. Orbit Beyond, for its part, has proposed up to four payload deliveries to the lava plain Mare Imbrium by September 2020.
NASA says it will decide which payloads each flight will involve by the end of this summer. Though it's yet to be seen which it selects, the space agency is considering sending instruments involved with determining lander positions, conducting lunar science, detecting how human activity impacts the Moon's environment, and more.
Talking about the announcement is NASA CLPS program manager Chris Culbert, who said:
NASA is committed to working with industry to enable the next round of lunar exploration. The companies we have selected represent a diverse community of exciting small American companies, each with their own unique, innovative approach to getting to the Moon. We look forward to working with them to have our payloads delivered and opening the door for returning humans to the Moon.