NASA schedules SpaceX commercial crew test flight for January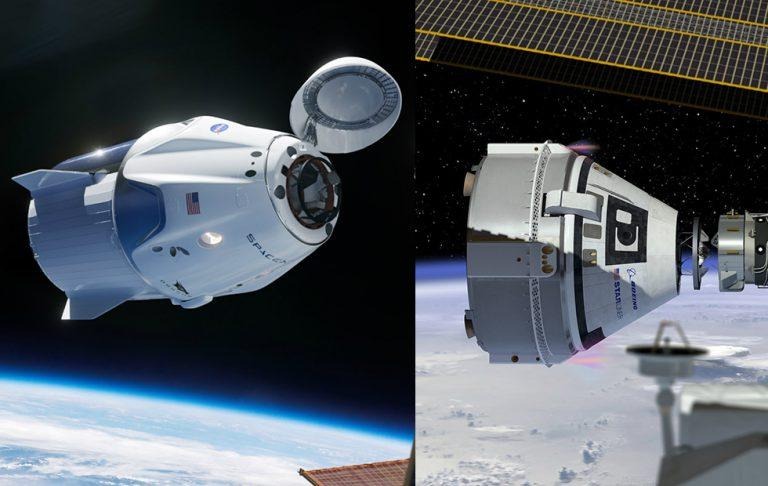 NASA has revealed the dates for its Commercial Crew Program test flights. SpaceX will be up first, getting the Demo-1 uncrewed test date of January 7, 2019. Boeing's own uncrewed test flight, which is called the Orbital Flight Test, is scheduled to take place in March 2019. Anticipated crewed flights and abort tests also have general dates, as well.
Both SpaceX and Boeing are working on the spacecraft needed for astronauts to travel to the International Space Station from American soil. The program is behind schedule, with NASA having previously pointed fingers at both companies, which it plans to subject to safety reviews next year.
Despite that, it appears substantial progress has been made and both companies are almost ready to undergo their unmanned test flights. The SpaceX test flight, which is scheduled to take place in January, is called the Demo-1. The Boeing unmanned test flight is called the Orbital Flight Test.
NASA has also revealed the launch dates for both companies' crewed test flights: SpaceX's Demo-2 manned launch will take place in June 2019 and Boeing's Crew Flight Test will take place in August 2019. Between both of those dates, each company will conduct an in-flight abort test, but NASA didn't reveal specific dates for either of those events.
Following the crewed flight tests to the ISS, assuming everything goes according to plan, NASA will certify the companies for crew rotation missions. The space agency will identify any issues it may have with the test flights and require the companies to correct those problems before it offers certification.