NASA says goodbye to the Spitzer Space Telescope after 16-years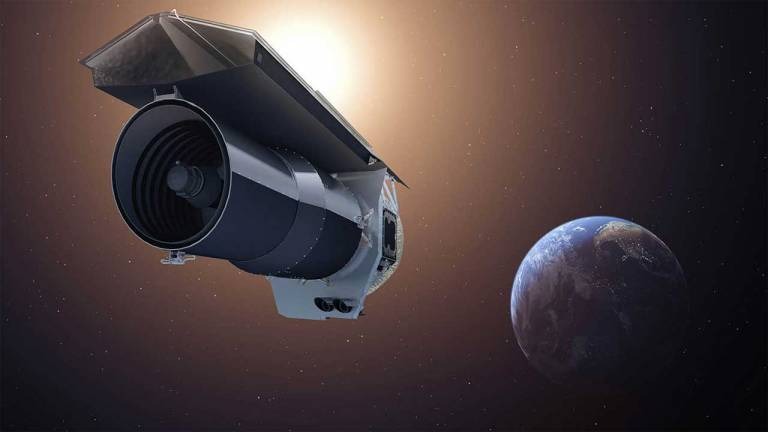 NASA has been using the Spitzer Space Telescope to study the heavens for over a decade and a half. The space agency is now ready to retire Spitzer and is celebrating the successful 16-year mission of the telescope. A live program will be hosted at 10 am PST Wednesday, January 22, to celebrate Spitzer.The event will air live on NASA Television, Facebook Live, Ustream, YouTube, Twitter, and the NASA website. The program will feature experts on the Spitzer program, and the public will be able to ask questions via Twitter using the hashtag #askNASA or in the comment section of NASA's Facebook page and YouTube page.
Spitzer is one of the four Great Observatories that NASA has used for studying all manner of celestial objects. The space telescope launched on August 25, 2003, and has studied the cosmos in infrared light since that launch. Spitzer was used to make some of the first studies of exoplanet atmospheres.
It was also used to confirm two exoplanets and discovered five out of the seven Earth-sized exoplanets that are around TRAPPIST-1. Spitzer will be decommissioned on Thursday, January 30. It's unclear exactly what the decommissioning process entails. Space operations for Spitzer are handled out of Lockheed Martin Space in Littleton, Colorado.
JPL manages the Spitzer mission in Washington. Science operations are managed by Spitzer Science Center at Caltech in Pasadena. Data archival is at the Infrared Science Archive housed at IPAC at Caltech. It's sad to see such a useful scientific tool decommissioned, but NASA has new missions waiting in the wings.