NASA says astronauts Koch and Hague arrived safely at the ISS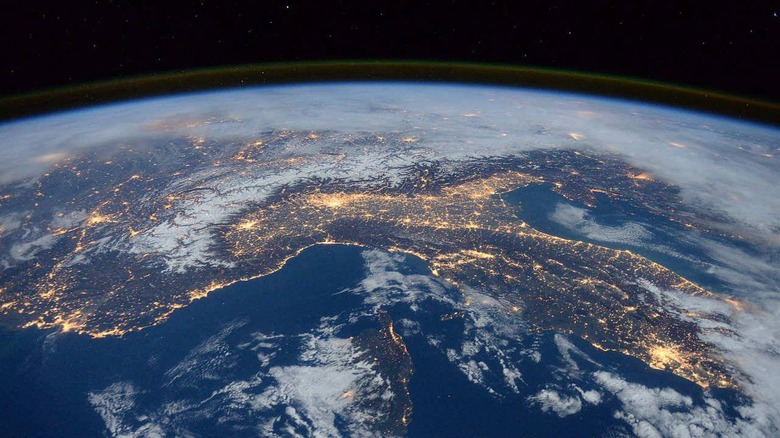 NASA has announced that its astronauts Christina Koch and Nick Hague safely arrived at the International Space Station and have since boarded the vessel. The trip took place on Russia's Soyuz spacecraft alongside Roscosmos' Alexey Ovchinin; the vehicle launched for the ISS at 3:14PM EDT on March 14, according to NASA, which says the crew boarded the ISS late last night.
The Soyuz spacecraft, which NASA has purchased seats on for the last several years, docked with the ISS's Rassvet module at 9:01PM ET after spending six hours traveling. The spacecraft orbited four times before docking, and remained in that position until a little after 11PM, at which time the hatch was opened and the team entered the ISS.
The spacecraft's launch took place from Kazakhstan's Baikonur Cosmodrome, marking the start of NASA's Expedition 59 mission, which the space agency officially started the clock on when the vehicle docked with the ISS. The two astronauts and cosmonaut join NASA's Anne McClain, Canada's David Saint-Jacques, and Roscosmos' Oleg Kononenko.
The ISS is now home to six crew members who will spend more than half a year working on around 250 science projects, according to NASA. These investigations span multiple categories, including physical sciences, biology, technology, Earth, and even human research.
This will be one of the last trips NASA astronauts make to the ISS via Russia's Soyuz spacecraft. The space agency has sought permission to purchase seats on the vehicle through early 2020, giving the commercial companies under its crew program more time to complete their crewed spacecraft contracts.