NASA says an iceberg twice the size of NYC is about to break off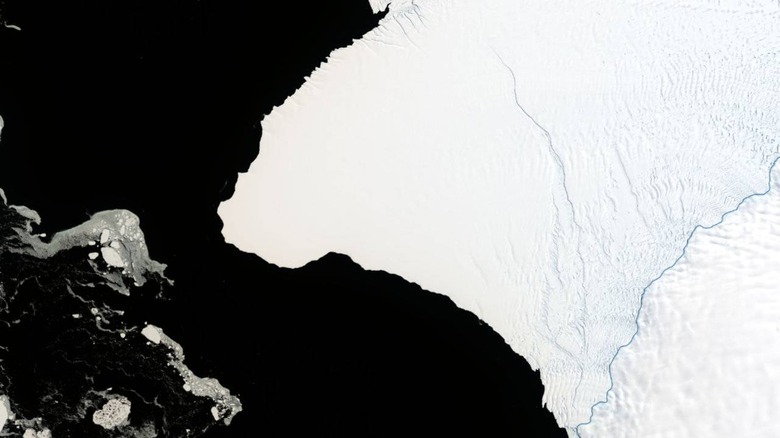 NASA has revealed that an Antarctic ice shelf that has been observed for decades is about to have a large iceberg break free. This chunk of ice has about twice the area of New York City with a visible crack that scientists have monitored using aerial images. Human presence on the Brunt Ice Shelf, which is where the cracks are located, was first established back in 1955, according to NASA.
NASA has shared two images of the Brunt Ice Shelf — the first captured by the Landsat 5 back in January 1986 followed by the most recent captured by the Landsat 8 in January 2019. A large crack visible in the images has grown substantially over the last three decades and nearly spans the entire ice shelf, which NASA expects will soon break free.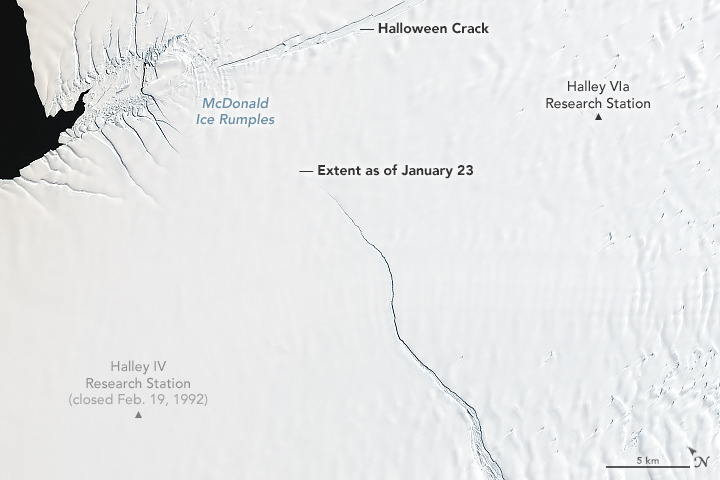 Joining the vertical crack is another visible near the top of the image called the Halloween Crack. The two will eventually meet, resulting in what may be the largest iceberg to ever break free of the Brunt Ice Shelf. In the grand scheme of icebergs, however, NASA says the ice chunk won't be monumental in size, likely not even making the top 20 list of icebergs by size.
Questions remain over what effect the break will have on the Brunt Ice Shelf itself, with NASA saying that a merge point south of the McDonald Ice Rumples could destabilize the remaining ice shelf. Though these breakages (called calving events) are common for ice shelves, NASA describes this particular charge as "unfamiliar" for the region.
A particular concern at this time is the Halley Research Station operated by the British Antarctic Survey, which is located on the Brunt Ice Shelf. The base was established back in 1956, but in recent years — 2017 and 2018 to be precise — it was left unmanned over the winter due to concerns about the growing ice crack.