NASA says 2019 was the ISS National Lab's 'most prolific year'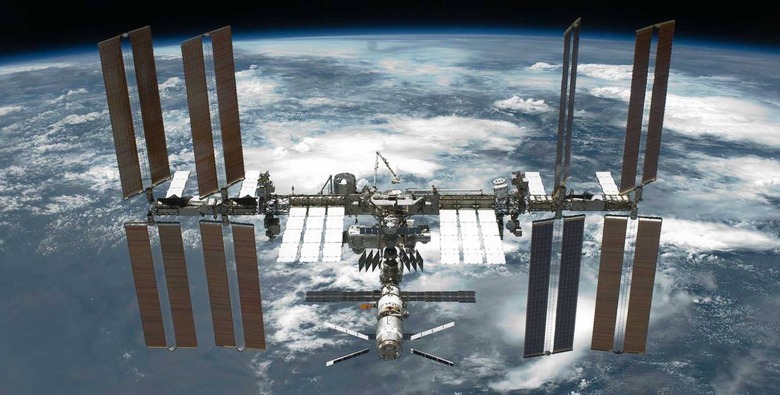 NASA's Kennedy Space Center has announced the publication of the International Space Station U.S. National Laboratory's 2019 Annual Report. The publication details many of the accomplishments and various highlights related to the ISS National Lab during the space agency's 2019 fiscal year, which ended on September 30, 2019. Among other things, the ISS National Lab broke two of its own records last year.
Every year, the ISS National Lab — the name that refers to the US portion of the International Space Station — releases a report that details its efforts and activities over the past year. In 2019, the ISS National Lab used more crew-time hours on scientific projects it sponsored than ever before, according to the report. As well, more payloads sponsored by the ISS National Lab were launched and delivered than ever before.
Among the various other notable highlights of the year, the 2019 annual report reveals that more than 70-percent of the projects that flew to the space station were related to research and development for the private sector. The overall demand for conducting scientific work in space was also very high with record new projects to the ISS National Lab.
According to Kennedy Space Center, last year saw a wide variety of scientific payloads sent to the International Space Station. Rounding out the more notable highlights are the multiple commercial hardware facilities that were sponsored by the ISS National Lab and that launched as part of that sponsorship.
ISS National Lab Chief Operating Officer Ken Shields explains:
Fiscal year 2019 is the most prolific year of research and development on the ISS National Lab to date, and this report will provide audiences with a detailed overview of the efforts made to fully utilize this one-of-a-kind innovation platform. The ISS National Lab looks forward to building on the successes of the last fiscal year as we continue to enable and facilitate novel research investigations and engage with new collaborators interested in space-based research and development.
The full report can be read here.