NASA retires its last IBM Z9 mainframe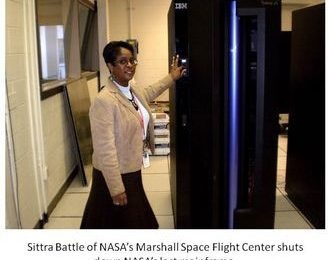 All the high-end space projects and space travel that go on at NASA require some serious computing power. For a lot of years NASA has operated IBM Z9 mainframe computers. NASA describes the Z9 mainframe as reliable, highly available, secure, and powerful. These machines were used mostly for transaction oriented needs that required lots of input and output such as reading and writing data from storage devices.
These old school mainframe computers roughly the size of a refrigerator have been replaced by smaller and cheaper Linux and UNIX systems that are also faster and easier to manage. These mainframe computers certainly served an important role in NASA's early space exploration programs. NASA is calling the retirement of its last Z9 the end of an era.
NASA doesn't mention what it will do with all the retired computer hardware. I would imagine the last Z9 would end up being sold off in some government auction. Apparently, the mainframe had been kept operating at NASA to support applications that NASA knew would eventually be retired. Once those applications were retired, there was no need to continue to maintain the Z9 mainframe.