NASA picks astronaut class of 2013
NASA has picked its next eight astronaut trainees, the so-called "NASA Class of 2013" selected from more than 6,000 applications, and the first time equal positions have been given to male and female candidates. The space agency threw open the virtual gates to would-be space explorers 18 months ago, with the promise of potential inclusion on missions to low-Earth orbit, an asteroid, and even Mars should they get through the grueling training process.
That process includes military-level water survival – including getting fully SCUBA qualified – and completion of the flying syllabus, as part of the preparation for spacewalk training. That's tested by making them swim 75m without stopping, while wearing a flight suit and tennis shoes, in addition to treading water continuously for ten minutes, again while wearing a flight suit. There's also the infamous "vomit comet", a modified jet aircraft which replicates weightlessness for short periods, to ensure candidates are capable of handling space conditions.
If they get through all that, and the selection process, then it's off to astronaut training-proper. The formal education includes using and fixing each spacecraft system, extensive neutral-buoyancy work in huge water tanks, and practice of what might seem mundane tasks (on Earth, at least), such as preparing meals, stowing equipment, using cameras, and carrying out experiments in zero- or reduced-gravity situations.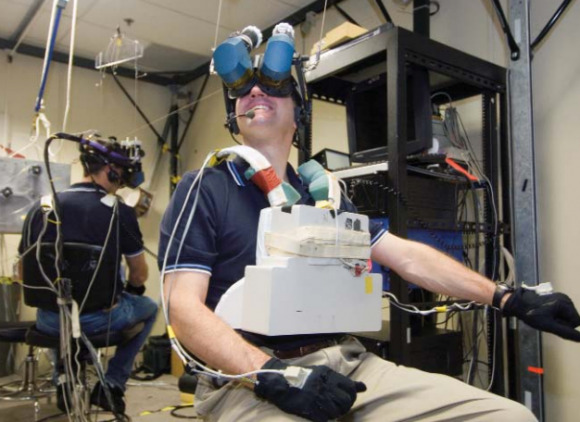 Of course, there's also plenty of flying practice, with each trainee expected to take the controls of a T38 two-seater jet for at least 15 hours per month. The formal training for the Class of 2013 will begin in August, NASA has confirmed.
Full details of the eight lucky candidates haven't been revealed – there'll be a Google+ Hangout to discuss the new astronaut trainees at 4PM EDT today, in fact – but NASA has given a few early tidbits. The gender split is, for the first time, 50/50, "making this the highest percentage of female astronaut candidates ever selected for a class" NASA points out.
The 2013 intake comes from the second-largest number of applications NASA has ever received, the space agency said. Among the missions they're expected to take part in is a controversial asteroid scheme, while other possibilities include eventual manned trips to Mars.