NASA picks 14 American companies to develop tech for Moon missions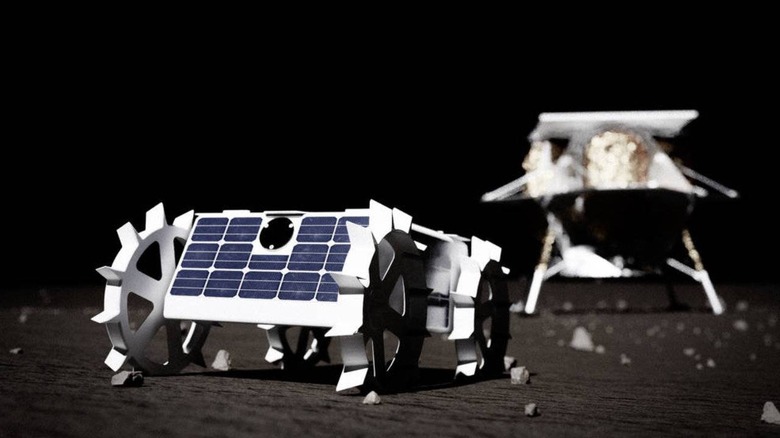 NASA has revealed the 14 American companies it selected for new technologies that'll help its future Moon missions. The new partnerships come under the space agency's Tipping Point solicitation published earlier this year, offering a combined award value of more than $43 million. The private companies will focus on technologies that include cryogenic propellant production, the generation of sustainable energy, and more.
NASA is working hard on its Moon to Mars program, an effort under the Trump administration that seeks to return humans to the Moon, a process that will pave the way for eventual manned trips to Mars. Unlike the company's past Moon missions, NASA says it wants to establish a perpetual human presence on the Moon, including robotic missions and more.
Under its Tipping Point solicitation, NASA sought a variety of technologies from private companies that will help with its Moon to Mars mission. These technologies are being developed by the companies, with NASA explaining that its investment in the work may be the 'tipping point' for bringing the innovations to fruition.
The 14 selected private American companies are:
- Blue Origin
- OxEon Energy
- Skyre
- SpaceX
- Infinity Fuel Cell and Hydrogen
- Paragon Space Development Corp of Houston
- TallannQuest
- Accion Systems
- CU Aerospace
- ExoTerra Resource
- Blue Canyon Technologies
- Astrobotic Technology of Pittsburgh
- Intuitive Machines
- Luna Innovations of Blacksburg
NASA explains the technologies that will result from these partnerships; SpaceX, for example, with collaborate with the space agency's Marshall Flight Center on developing and testing nozzles intended for refueling spacecraft. NASA Space Technology Mission Directorate associate administrator Jim Reuter said about the selections:
These promising technologies are at a 'tipping point' in their development, meaning NASA's investment is likely the extra push a company needs to significantly mature a capability. These are important technologies necessary for sustained exploration of the Moon and Mars. As the agency focuses on landing astronauts on the Moon by 2024 with the Artemis program, we continue to prepare for the next phase of lunar exploration that feeds forward to Mars.