NASA: new Mars announcement coming Thursday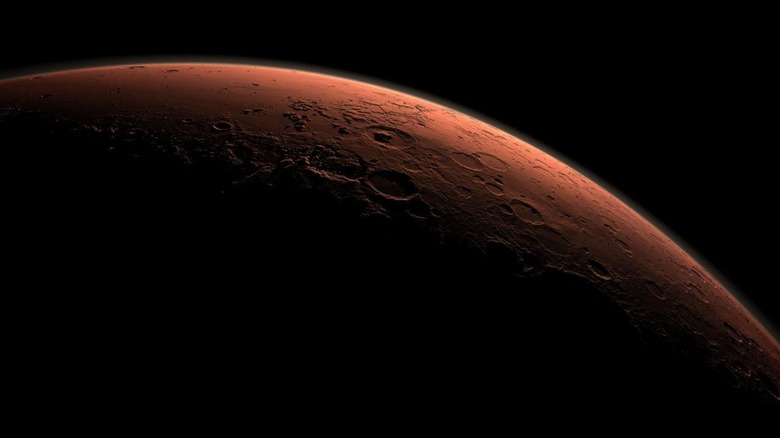 NASA is teasing the public with yet another announcement about an upcoming announcement, saying it will reveal something new about the Mars atmosphere this upcoming Thursday, November 5. The announcement will be made live starting at 2PM EST on NASA TV, and will include a roster of speakers: Jim Green, Bruce Jakosky, Jasper Halekas, Yaxue Dong, and Dave Brain.
As pointed out by Space.com, the roster of planned speakers indicates the announcement will deal with something discovered (or multiple somethings) with the space agency's MAVEN, a spacecraft that has been investigating Mars for about a year.
Bruce Jakosky, for example, is the MAVEN principal investigator, Halekas is the MAVEN solar wind ion analyzer lead, Dong is a MAVEN science team member, and Brain is a MAVEN is a co-investigator at the Laboratory for Atmospheric and Space Physics (LASP). Though we don't know exactly what NASA will announce, the agency was nice enough to give us a clue, and so "aliens" can be immediately crossed off the list.
MAVEN is tasked with investigating Mars' atmosphere, specially seeking data on when and for what reasons the planet last most of its atmosphere. That data, as well as information collected by other NASA spacecraft circling and on the Red Planet, will help further goals of getting humans to Mars, among other things.
The full statement from NASA reads:
NASA to announce new findings on fate of Mars' atmosphere. NASA will provide details of key science findings from the agency's ongoing exploration of Mars during a news briefing in the James Webb Auditorium at NASA Headquarters in Washington. The event will be broadcast live on NASA Television and the agency's website.
SOURCE: Space