NASA is training astronauts with new simulators from Boeing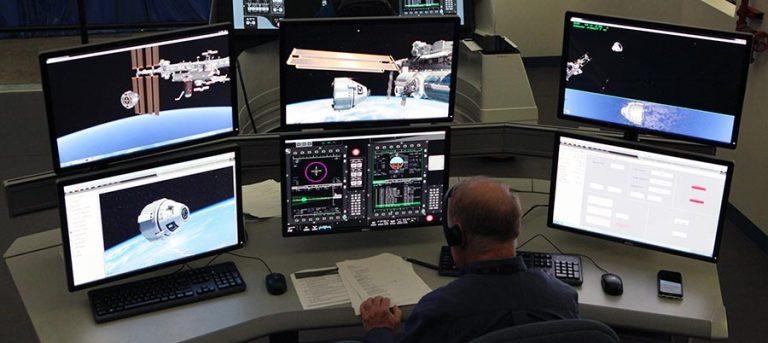 NASA has a new pair of training simulators courtesy of Boeing, and they're designed to train astronauts on how to control the space agency's next-generation spacecrafts. A pair of crew astronauts tried out the simulators yesterday, with NASA saying they offering realistic simulations of the CST-100 Starliner spacecraft. Astronauts will also be training for the SpaceX Crew Dragon for future International Space Station runs.
The training simulators are located in St. Louis at a Boeing facility; four astronauts are being trained for the upcoming Crew Dragon and Starliner test flights because NASA says it hasn't yet given out flight assignments. Later this year, Boeing will ship the training simulators to the Johnson Space Center in Houston for astronauts to train with every day, no travel necessary.
The trainers feature programmed simulations of all the phases of the planned space missions, and give the astronauts an opportunity to experience possible issues and other situations safely in a controlled environment. The trainers can also be wired into NASA and Boeing's networks for rehearsals with mission and launch controllers.
Crew astronaut Suni Williams said:
These simulators have touchscreen displays, which means they are more versatile than previous spacecraft trainers. We can run multiple simulations by just changing software and then put that same software into a bigger crew simulator, which we will use to train the whole crew for a spaceflight.
SOURCE: NASA