NASA delays and extends its Boeing Starliner crewed flight plans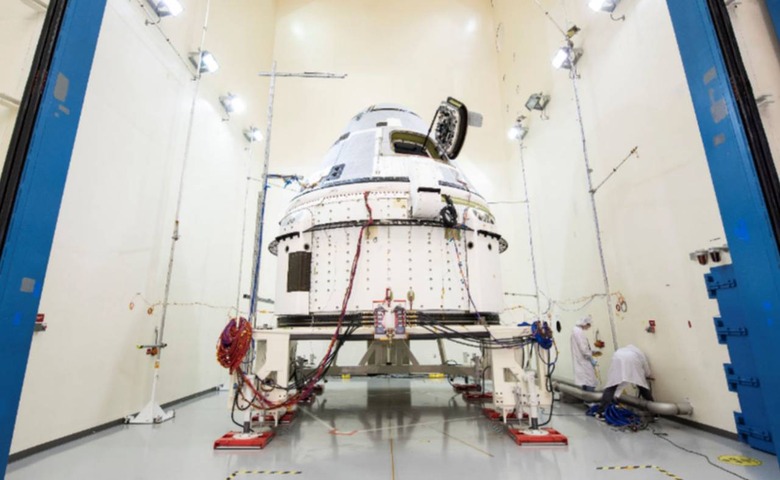 NASA has announced that Boeing's first Starliner crewed test flight duration will be extended. According to the space agency, the extension will give researchers time to finish up more work on maintenance, research, and some other activities while the spacecraft is docked with the International Space Station. The decision follows an "in-depth technical assessment" of the Starliner system, NASA says.
In addition to extending the duration of the mission, NASA also revealed that Boeing test flights will be delayed, confirming a rumor that first surfaced last month. According to the space agency, Boeing is now aiming for an August date for its initial uncrewed Orbital Flight Test, though NASA cautions this is a "working date" and subject to change.
NASA cites a number of reasons for the delay, including "limited launch opportunities" available this month and in May, and the US Air Force AEHF-5 launch from Space Launch Complex-41 in June — that latter mission is described as 'critical' to national security, and therefore it is given priority over the uncrewed test flight.
As expected, the crewed test flight that will follow the uncrewed August launch is now scheduled for "late 2019," but a firm launch date hasn't been provided yet. NASA and Boeing plan to confirm the launch date as it nears, but given the number of delays that have already happened, it wouldn't be surprising to see the launch bumped into 2020.
As for the extended crewed flight test duration, NASA Director of the commercial spaceflight division Phil McAlister explained:
NASA's assessment of extending the mission was found to be technically achievable without compromising the safety of the crew. Commercial crew flight tests, along with the additional Soyuz opportunities, help us transition with greater flexibility to our next-generation commercial systems under the Commercial Crew Program.