This week NASA has revealed that their crewed mission to Mars spacecraft testing timeline has been set. After an uncrewed Orion capsule (Exploration Flight Test-1 (EFT-1)) was tested successfully in December of 2014, two more test flights have begun setup: Exploration Missions 1 and 2 (EM-1 and EM-2). As NASA Administrator Charles Bolden said of the first of several test missions, "[Orion is] a huge step for NASA and a really critical part of our work to pioneer deep space on our Journey to Mars." With NASA's Space Launch System (SLS) rocket, EM-1 will take off first without a human crew, and EM-2 will be launched with a human crew inside the next 8 years, by the year 2023.
UPDATE: A rather important update and an embarrassing error on my part – the EM-2 flight will not be the one to go to Mars, as this article previously stated. Instead, it'll be the first in a series of human trials aboard craft that may one day head to Mars. We're not quite there yet!
Part of NASA's announcements today include completion of "a rigorous technical and programmatic review" for the Orion mission. This pushes the mission further than any of its kind has gotten before – that's a mission with humans aboard headed beyond our own moon.
Above you'll see the sea landing of the Exploration Flight Test-1 (EFT-1) craft back in December of 2014. In full 60fps, no less!
The EM-1 design is fully prepared, complete with crew compartment, and is in its fabrication and assembly process now. "Our work to send humans out into the solar system is progressing," said Bolden.
"Orion is a key piece of the flexible architecture that will enable humanity to set foot on the Red Planet, and we are committed to building the spacecraft and other elements necessary to make this a reality."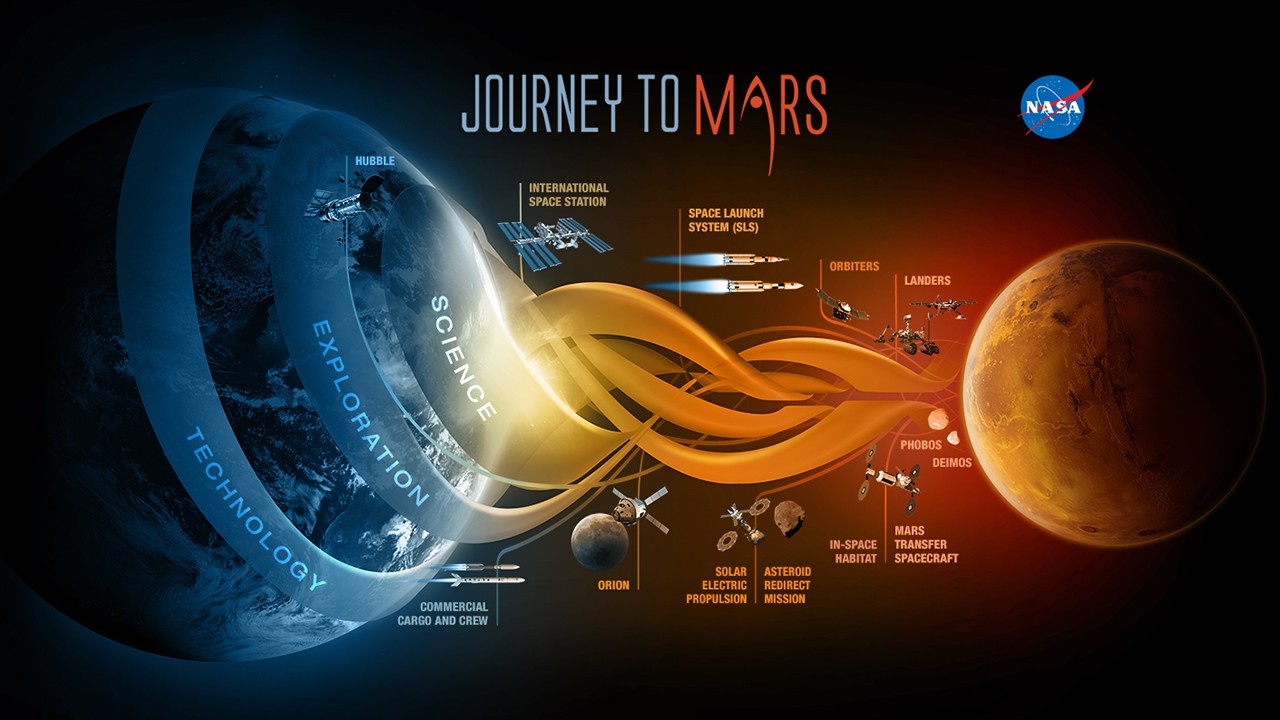 The review announced today is NASA's Key Decision Point C (KDP-C), and includes environmental control aboard the ship, life support systems, controls, and communications technology. This communications technology was designed for human control specifically – obviously different from the many automated missions sent to space over the past several decades.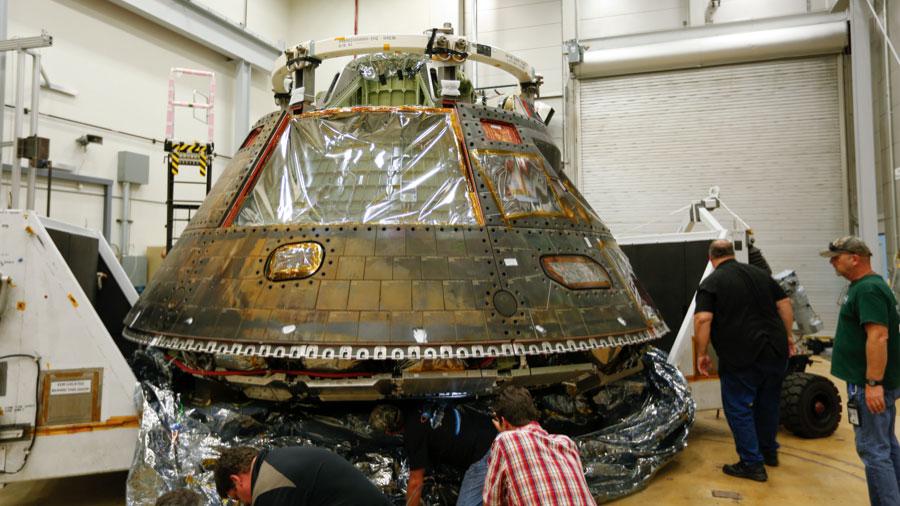 ABOVE: Engineers at Lockheed Martin's facility near Denver examine Orion upon its arrival. Credit: Lockheed Martin
According to NASA, "The decision commits NASA to a development cost baseline of $6.77 billion from October 2015 through the first crewed mission (EM-2) and a commitment to be ready for a launch with astronauts no later than April 2023."
William Gerstenmaier, the NASA's associate administrator for Human Exploration and Operations at NASA Headquarters, suggests "the team will keep working toward an earlier readiness date for a first crewed flight, but will be ready no later than April 2023."