NASA Awards SpaceX, SNC, And Orbital ATK ISS Cargo Contracts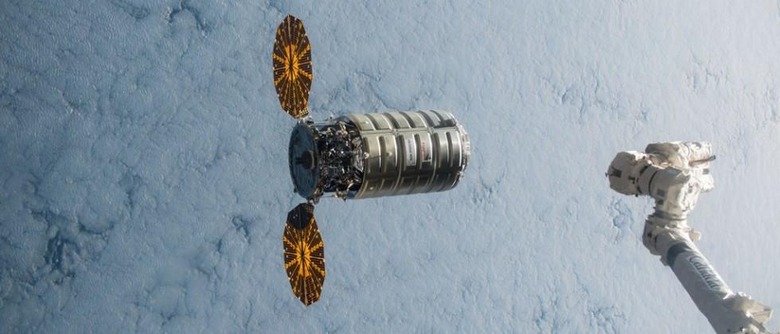 NASA has announced that SpaceX, Sierra Nevada Corp (SNC), and Orbital ATK have been given contracts for delivering cargo to the International Space Station. The contracts will span from 2019 to 2024, and though details are still light at this time, the space agency says each contract guarantees a minimum of six missions for the companies.
NASA just announced the news in a conference broadcast on NASA TV. According to the space agency, the contracts will start "upon award," with each representing at least half a dozen missions. NASA has not yet ordered any of the missions, however.
Bright future! We selected @OrbitalATK, @SNCspacesystems & @SpaceX to deliver @Space_Station cargo from 2019-2024. https://t.co/x8ySCauWck

— NASA (@NASA) January 14, 2016
Overall, the combined possible value of the contracts could be as high as $14 billion, but the space agency anticipates the real total to end up being less than that. Orbital ATK will be launching from Virginia and possibly from Florida if the mission requires, while SpaceX and SNC will both launch from Florida.
This is the major announced NASA had teased was in the pipeline for this afternoon. It was anticipated the trio ultimately awarded the contracts were going to be NASA's focus; while there are other contenders out there, Boeing and the like have previously being knocked out of the battle.
SOURCE: NASA