This is what a space launch failure looks like from the International Space Station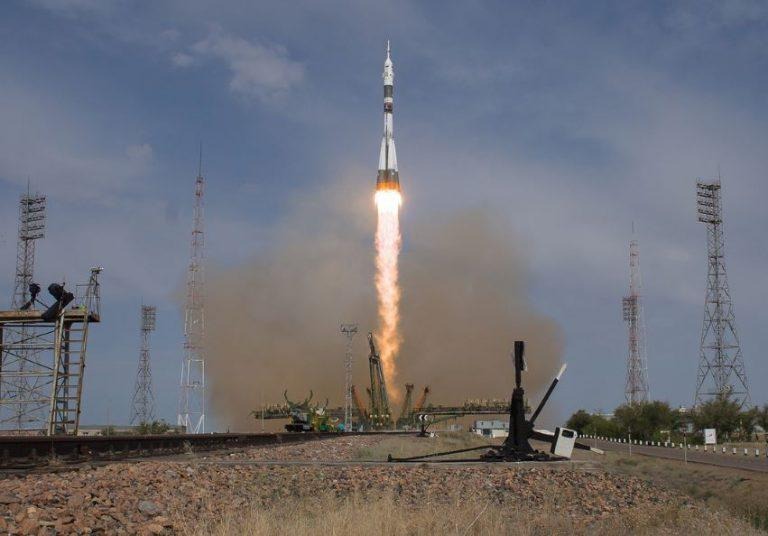 Earlier this morning, the two astronauts on board the Russian Soyuz spacecraft had a close call on what was an otherwise routine mission. The spacecraft experienced a booster failure just a couple of minutes after launching, resulting in a launch abort. Luckily, the two astronauts on board – Alexey Ovchinin and Nick Hague – made it back to Earth safely, narrowly avoiding tragedy.
With the two astronauts on board now safe, ESA astronaut Alexander Gerst is giving us a new perspective on today's launch. Gerst shared a photograph he snapped of the image on Twitter earlier today, which shows the launch abort from his view in space. Though it's hard to make out what's going on in the image, it seems that it was taken just moments after the crew capsule detached from the spacecraft and started heading back toward Earth.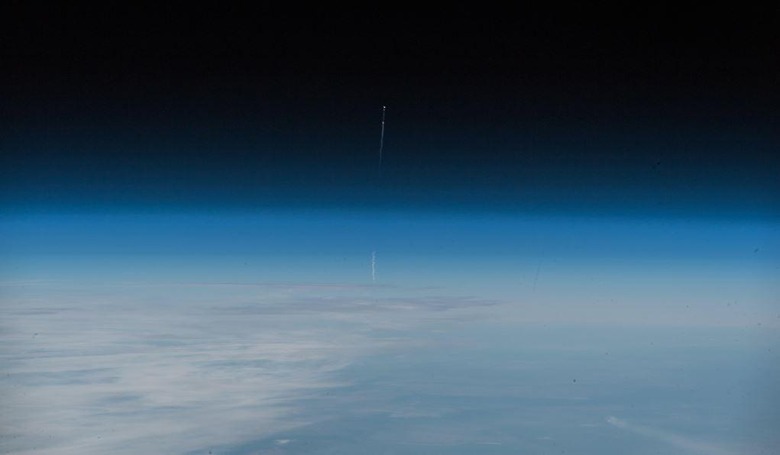 Gerst took the opportunity to point out that the Soyuz spacecraft is "an amazing vehicle," as it was able to save the crew after its booster failure. Ovchinin and Hague were both traveling to the ISS to join the three astronauts currently aboard – Gerst, NASA's Serena Auñón-Chancellor, and Roscosmos' Sergey Prokopyev. The intention was to have them work as a team of five until December, when the three scientists currently aboard would return to Earth.
Shortly before this writing, NASA published a statement that gave us further insight into what went wrong and the rescue mission that ensured Ovchinin and Hague were safe. NASA also noted that an investigation into the cause of the accident will now get underway. Here's NASA's statement in full:
The Soyuz MS-10 spacecraft launched from the Baikonur Cosmodrome in Kazakhstan to the International Space Station at 4:40 a.m. EDT Thursday, Oct. 11 (2:40 p.m. in Baikonur) carrying American astronaut Nick Hague and Russian cosmonaut Alexey Ovchinin. Shortly after launch, there was an anomaly with the booster and the launch ascent was aborted, resulting in a ballistic landing of the spacecraft.

Search and rescue teams were deployed to the landing site. Hague and Ovchinin are out of the capsule and are reported to be in good condition. They will be transported to the Gagarin Cosmonaut Training Center in Star City, Russia outside of Moscow.

NASA Administrator Jim Bridenstine and the NASA team are monitoring the situation carefully. NASA is working closely with Roscosmos to ensure the safe return of the crew. Safety of the crew is the utmost priority for NASA. A thorough investigation into the cause of the incident will be conducted.
We'll see what happens from here, but there are still a lot of questions to answer. Those questions not only include what happened to make the Soyuz launch fail, but how NASA, Roscosmos, and the ESA will need to change the ISS schedule to accommodate today's failure. Stay tuned.