NASA astronaut sets US record for longest duration in space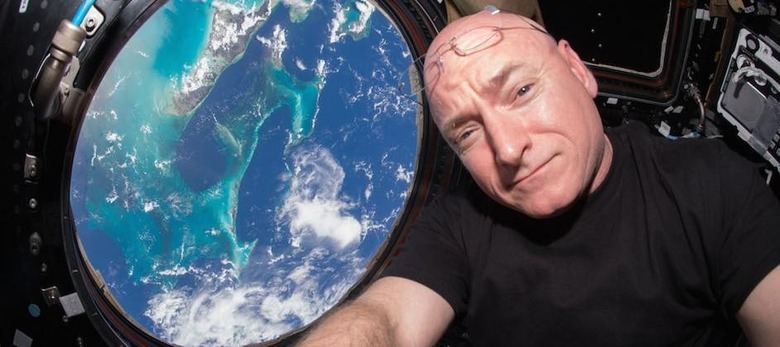 NASA astronaut Scott Kelly set a new record last week for American in space. On Friday, October 16th, his cumulative time spent in space hit 382 days, surpassing the previous record set by NASA astronaut Mike Fincke in 2011. Kelly is currently aboard the International Space Station, serving as commander. He has just passed 200 days on a nearly year-long mission, intended to study long-term microgravity's effects on the human body, which he will be returning from in March 2016.
In setting the new record as the American with most time spent in space, Kelly has participated in three previous missions that added up to 180 days. His current mission sees him in space for 342 consecutive days. When he returns to Earth in March, he will have spent over 520 days in space, setting a high bar to beat for the next US astronaut.
While Kelly has set a new record for Americans, Russia's cosmonauts still have us beat when it comes to record time in space. Valeri Polyakov spent 437 consecutive days aboard the space station Mir in 1994, and Gennady Padalka has spent a grand total of 879 days in space across his five missions.
It seems Kelly is no stranger to setting records, however, as his brother, Mark, is also an astronaut, making them the first twins to both hold the NASA title. Mark has spent 54 days in space spread across four shuttle missions, and is acting as the counter-part to Scott in the human body study by participating as the ground-based subject.
SOURCE Space.com