NASA and Roscosmos select crew for Space Station mission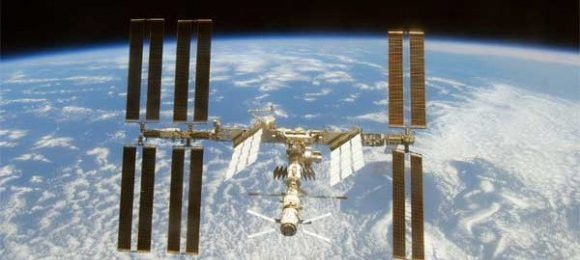 NASA and the Russian Federal Space Agency Roscosmos have selected the two lucky souls who will spend a year on the International Space Station in 2015. During this time, the ISS crew will collect data essential for human exploration of space, which, more specifically, means they'll be live experiments on how the human body reacts to space's environment. They're slated to return to earth in spring of 2016.
NASA selected Scott Kelly, who was a backup crew member for Expedition 23 and 24 crews, while Roscosmos selected Mikhail Kornienko, who was a flight engineer for Expedition 23/24. Come 2015, the two will take off from the Baikonur Cosmodrome in Kazakhstan via Russia's Soyuz. Their mission will provide the agencies with invaluable data on how to reduce the risks other space explorers will undergo during future explorations.
NASA's Associate Administrator for Human Exploration and Operations William Gerstenmaier offered this statement. "Congratulations to Scott and Mikhail on their selection for this important mission. Their skills and previous experience aboard the space station align with the mission's requirements. The one-year increment will expand the bounds of how we live and work in space and will increase our knowledge regarding the effects of microgravity on humans as we prepare for future missions beyond low-Earth orbit."
Scott Kelly is a retired Navy Captain who hails from New Jersey. He has served as a space shuttle mission pilot, commander, and flight engineer. He has spent over 180 days in space. Meanwhile, Mikhail hails from Syzran/Kuibyshev, and served as a paratrooper officer and flight engineer, among other positions. He has spent over 176 days in space.
[via NASA]