NASA and Planetary Resources pen partnership for crowdsourced asteroid hunting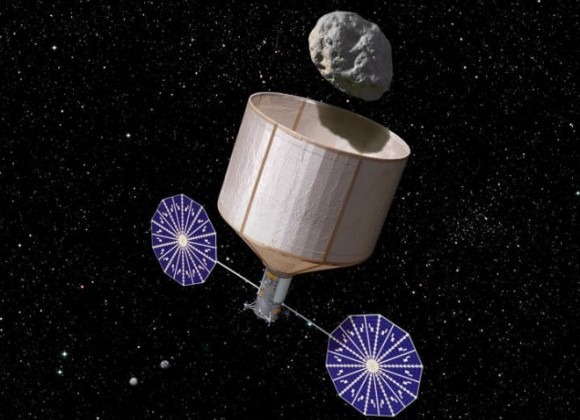 This past summer, NASA announced the beginning of its Grand Asteroid Challenge with something it calls Grand Challenges, a push by the Obama Administration to further innovations and increase new discoveries. Today the agency has announced its first partnership under this challenge, with NASA penning an agreement with Planetary Resources in Washington state to crowdsource the detection of asteroids.
The two have formed a non-reimbursable Space Act Agreement that will let Planetary Resources use the sky survey data that NASA has funded, and will also have the Washington-based company reviewing results and supporting algorithm competition. Both Planetary Resources and Zooinverse's Asteroid Zoo have a platform in development, and will be the basis of the first contest, which is set to launch early next year.
Ultimately, the partnership allows the agency's resources to be used in a way that expands the public's ability to aid in finding near-Earth objects, which could pose a threat to our planet in the future. Among these efforts will be pinpointing which asteroids are ideal candidates for a misdirection attempt, which would alter its course, something that would require technology still in the concept stages.
Said Planetary Resources' President and Chief Engineer Chris Lewicki, "Asteroids hold the resources necessary to enable a sustainable, even indefinite presence in space — for science, commerce and continued prosperity here on Earth. By harnessing the public's interest in space and asteroid detection, we can more quickly identify the potential threats, as well as the opportunities."
SOURCE: NASA