NASA and Boeing's Starliner Pad Abort Test will be livestreamed on Monday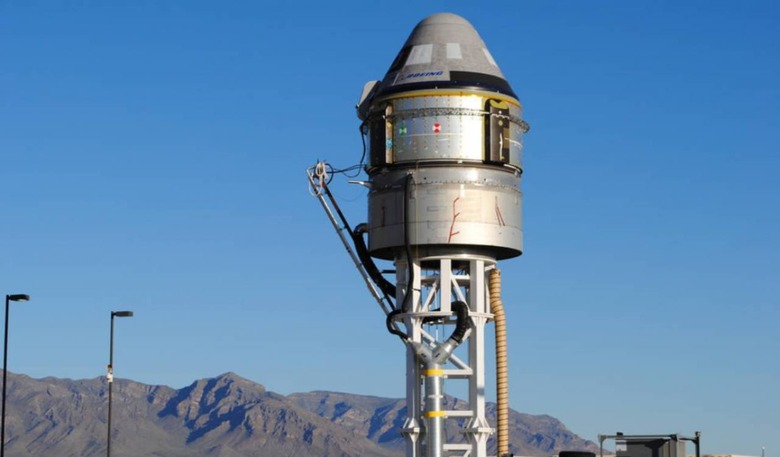 On Monday, NASA and Boeing plan to conduct the Pad Abort Test with the CST-100 Starliner, the spacecraft that will eventually carry humans into space. The vessel is being constructed under NASA's Commercial Crew program; this test is designed to make sure that Startliner's systems will function properly both together and separately.
The Pad Abort Test will take place at the White Sands Missile Range in New Mexico, according to NASA. The test is scheduled to start at 9AM ET with an overall three-hour test window. NASA and Boeing plan to livestream the event with coverage kicking off at 8:50AM ET / 5:30AM PT. The public can watch the event on NASA TV.
Key to this test is ensuring the Starliner spacecraft's systems are able to function in concert with each other in addition to separately. Four different abort engines on the spacecraft will be fired, as will several altitude control thrusters and orbital maneuvering thrusters.
Starliner will travel around one mile above the test site and about one mile north of the stand featured in the image above, according to the space agency. These systems are designed to protect astronauts in the event that an emergency happens before liftoff once launch day arrives.
As part of the test, the Starliner spacecraft will eventually land back at White Sands Missile Range using landing airbags and parachutes. Once it is recovered and taken back to Launch Complex 32, experts will evaluate and analyze the vessel. The test follows the recent successful launch of the Cygnus cargo spacecraft on a Northrop Grumman rocket.