Narrative Clip wearable camera adds option for life-logging coy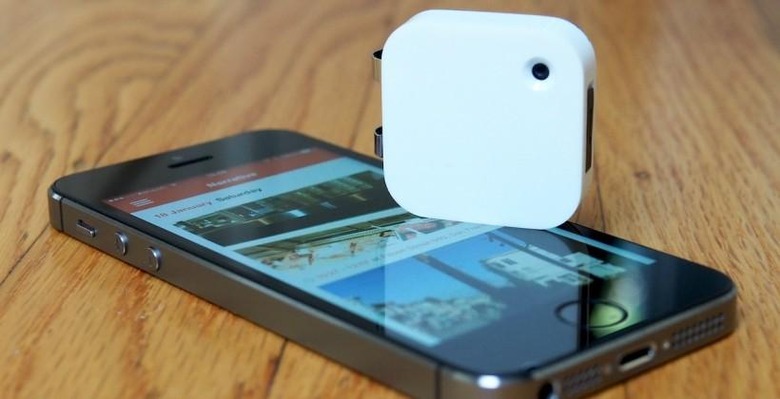 Life-logging wearable company Narrative had a tricky journey from Kickstarter to shipping success, but now the order books have been thrown open to anybody wanting to clip a whole-day-recording camera to their lapel. For those unfamiliar, the iPod nano-scale Clip takes a photo every thirty seconds, and then uploads them to a cloud server where the best of the images are surfaced in the companion iOS and Android apps; now, there's also a cheaper option for those unsure if life-logging is for them.
Narrative's cloud-based processing is required to do the filtering which makes Clip special. Time-lapse cameras – even those small enough to be body-worn – aren't new, but you end up at the end with a vast quantity of images.
Instead of showing you every picture, Narrative selects the best, whether that be because they're focus, have faces showing, or are otherwise judged pleasing by the algorithm. The original $279 Clip with a year of processing is still available, and as of today now in-stock for instant shipping, but there's also a cheaper, $229 version with three months of service.
Beyond that, users will be able to subscribe again, or simply use the camera locally. There's an option in the Narrative uploader app which saves all of the photos to the local drive, rather than uploading them.
Narrative will also be offering the Clip through Amazon's newly-announced wearables store.
There's more on the Narrative Clip – including image samples – in our full review.
SOURCE Narrative