'Narcos' season 2 arrives September 2, new trailer teases premiere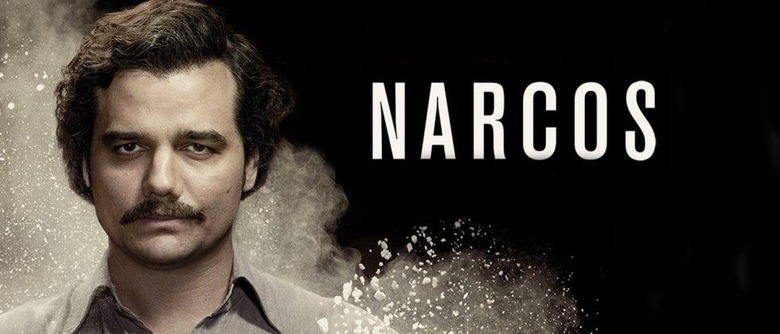 Netflix has a lot of great shows, and it has a lot of obscure low-quality shows. The divide between the two is vast, and distinctly existing on the "great" side of the spectrum is Narcos, an original series chronicling the lives of DEA agents, drug lord Pablo Escobar, and the terror that rises in his wake. The show received ample praise in its first season, and soon after launching it Netflix promised there'd be a second season. Now that second season is nearly upon us, and Netflix has released a new trailer teasing it.
Things get serious in the second season (not that they weren't in the first) — Pablo has escaped prison and returned home, and the battle is on between his people and those who want him eradicated. People are killed, the Medellin cartel becomes a household name, and drugs flow amidst it all despite the DEA's efforts.
Netflix will be releasing the next season on September 2, leaving only a couple weeks to get caught up on the first season. The release follows closely behind Netflix's summer hit "Stranger Things," and helps flesh out what looks to soon be a year-round series of high-quality original show premieres.
If you're unfamiliar with the show, Netflix has a bunch of sample videos, trailers, still images and such on its Narcos show page. Be sure to check them out, but be careful that you don't watch one for a later season or episode than you've already watched lest you accidentally spoil the show for yourself.