NAO: A Robot with a Heart Powered by Intel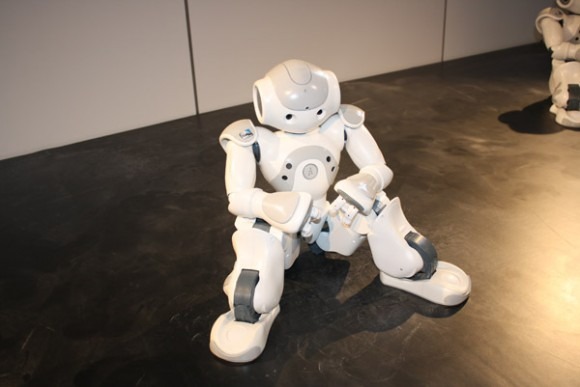 Intel and Aldebaran have collaborated to created NAO, a robot with a heart powered by Intel Atom. He's teeny, the size of a large newborn baby: only 53cm in height, and weighs 4kg (Ok, about 21 inches and 9lbs). Nao can be customized with a wide range of accessories, and can be used for many different purposes.He can even dance flamenco. See the video after the break.
The robot has two speakers and four microphones, and two built-in webcams with CMOS sensors. He has WiFi 802.11 connectivity as well. The Intel Atom processor is supported by 256MB RAM and 2GB NAND Flash memory. He operates on a Linux operating system.
NAO is intended for educational use, and costs anywhere from $1300 to $16,000.
[via Notebook Italia]