Nanoport magnets turn your smartphones into a tablet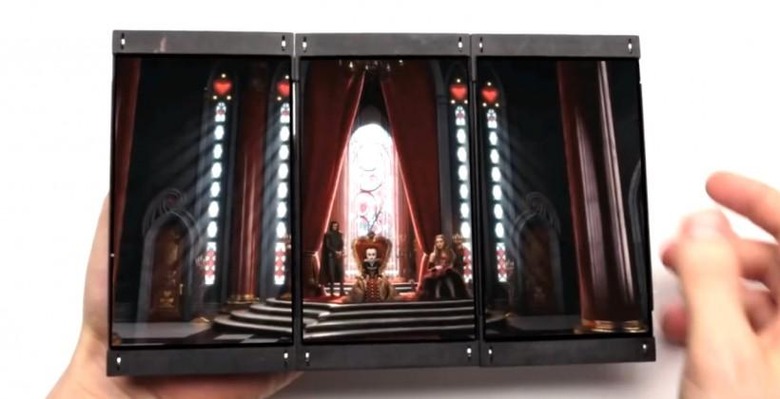 The Nanoport magnetic connector is ready to connect your smartphone to another smartphone to make them both into one big tablet. The folks at Nano Magnetics have a patent pending magnetic connector technology – Nanoport – that'll be shown off for the first time with a WORKING MODEL at CES 2015. They brought a mock-up to the Consumer Electronics Show in 2014, in 2015 they say they've got the real deal ready to roll for Las Vegas in January. Complete with not only magnetic connections to keep your devices stuck together, but to transfer data back and forth as well.
Imagine you've got a collection of old smartphones sitting in a drawer in your desk. Not everyone has this first-world problem, but some do. Now imagine you have the ability to turn the lot of these device into one, big device.
Nano Magnetics suggests that their technology will also allow you to connect – with their magnets – phones, battery packs, speakers, and cameras, all together to create "Nanoport-enabled devices."
Nanoport is said to be able to "securely and quickly transfer data and power" between devices without physical cords or any additional hardware or software help.
The team at Nano Magnetics are confident enough in their product as it exists today that they're set to announce a developer kit for hardware manufacturers and app developers to customize external elements for Nanoport devices.
Sound interesting enough to have a peek? They'll be at CES 2015 in Las Vegas from January 6th to the 9th, and we'll be there too! Stick around our CES 2015 tag portal for more!