Nanoblock teams with McDonald's, makes food-themed sets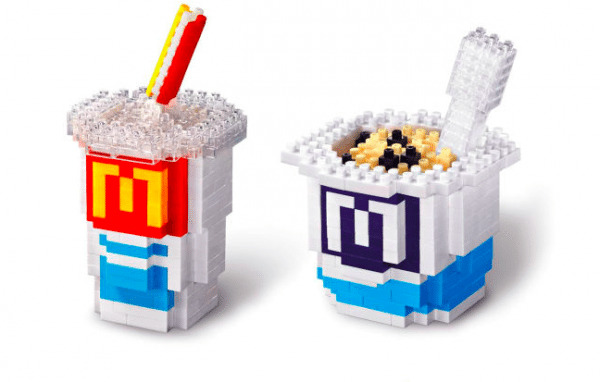 Nanoblock has teamed up with McDonald's in Hong Kong specifically to introduce some miniature food-themed Nanoblock sets. The sets are available for purchase at the McDonald's stores, and it's not clear if there's any plans to introduce the sets in other regions. There are several of them, and they — as you'd expect, given the partnership — are designed after some of the fast food chain's own food offerings. Only, they actually look tasty. They've turned out to be a hit among consumers.
Nanoblocks are like LEGOs, in that they're colorful little plastic bricks with pegs for creating shapes. The blocks have a solid fan base, and apparently some of them are also McDonald's customers. The Nanoblock sets include a burger and fries, mini version of a store, apple pie, drink and what appears to be a parfait.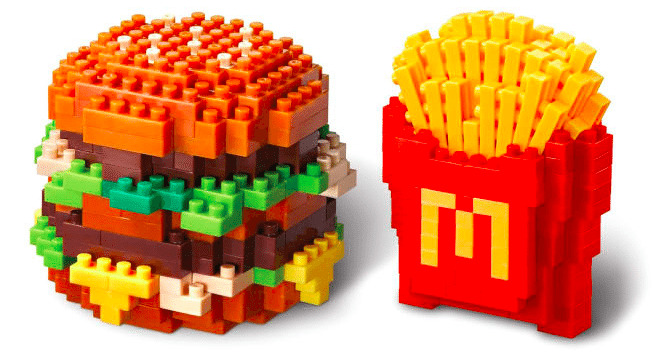 The small sets are being sold at McDonald's stores in Hong Kong for approximately $2.50 each. It seems the sets will be available to purchase up through June 24 or however long they might last before selling out again. The entire unit costs about $25.
This isn't the first novelty we've seen surface at McDonald's in Hong Kong. Back in October 2014, for example, the restaurant rolled out a Batman-themed meal there for reasons that weren't entirely clear and seemed to be summed up as why not? Then, of course, there's the black burger.
VIA: Gizmodo