Mythbusters' build team gets Netflix original 'The White Rabbit Project'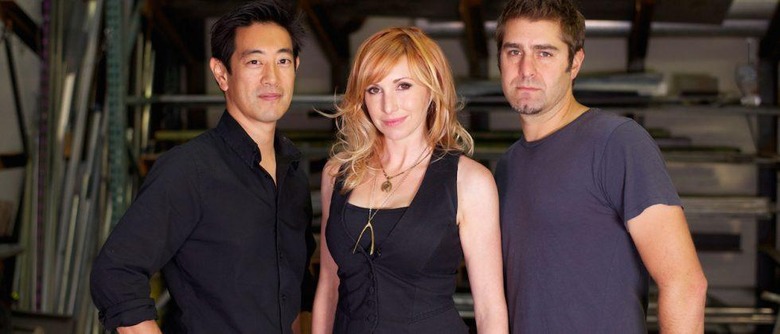 Fans of the TV show Mythbusters who aren't looking forward to the upcoming reboot as a reality with new hosts will soon have another option: the original series' M7 Build Team — Grant Imahara, Tory Belleci, and Kari Byron — will be appearing in The White Rabbit Project, a new Netflix original show to debut on the service this December.
The three hosts revealed the news during a panel at DragonCon in Atlanta, Georgia this weekend. The White Rabbit Project was described as "Mythbusters in Wonderland," implying that the new show will have a bit of overlap with Mythbusters in terms of content, but it's not an official spin-off. It was explained that the team will find topic and experiments by going "down the rabbit hole" to the internet's dark corners.
The new show is said to have started production back in May, possibly explaining why the build team didn't appear in Mythbusters' final season, but also accounting for the pictures the trio have posted on social media since then, teasing their new gig.
No specific experiments were revealed during the panel, but going by the team's reputation, it's safe to expect explosions, gadgets, and fire. The White Rabbit Project will be available on Netflix starting December 9th, with the series running for ten episodes.
SOURCE Nerdist, Tory Belleci/Twitter