Mystery Science Theater 3000 Reunion Gets The Whole Gang Back Together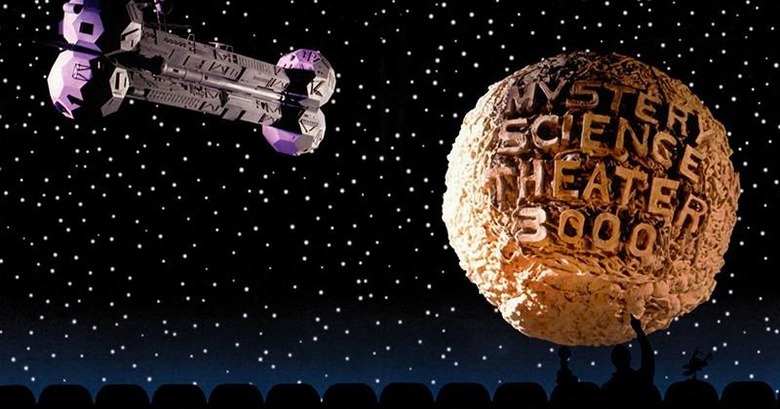 It's hard to pin down my favorite TV show of all time. However, Mystery Science Theater 3000 is certainly one of my top picks. After all, who wouldn't love to watch a couple of robots and an average Joe(l) riff on a bunch of bad Sci-Fi movies? Well, for the first time ever, the entire crew is getting together to riff on a classic bad movie, and you'll be able to watch it live in theaters.
The announcement came through on Friday, which made me pretty skeptical. Since the announcement that Mystery Science Theater 3000 would be coming back, nearly all of the original cast has stated that they would not be a part of it. Only Joel Hodgson, the show's creator was involved. This has lead to many fans believing that there was bad blood between the various members.
Early last month, the cast of Rifftrax announced a new Kickstarter to help them fund future riffing projects. They met their funding in no time flat, and soon new stretch goals were also announced. But on Friday, the big news came. All principle cast members of MST3K would be returning for a special reunion show on June 28th. This includes Joel, and those behind Dr. Forrester, Pearl, and TV's Frank, along with the Rifftrax crew, which consists of Mike, and the guys that played Crow and Servo. They even have the new host of the show, Jonah Ray coming along as well. Perhaps they'll be able to sweet-talk Felicia Day and Patton Oswalt to join them, too.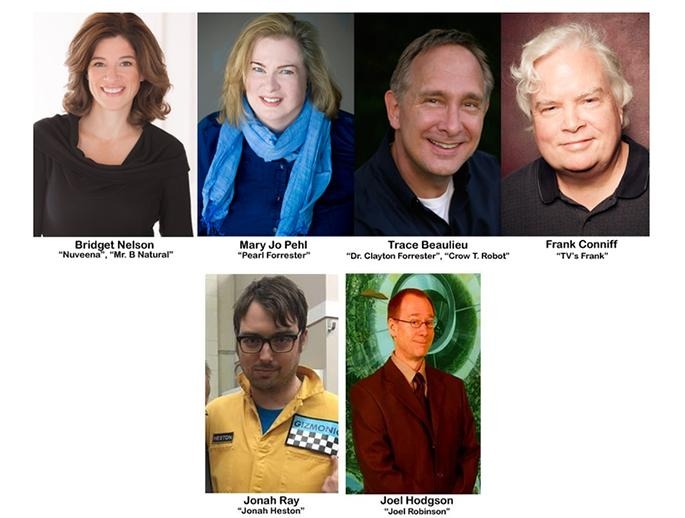 Tickets for the event will go on sale on April 15th. And since only so many people will be able to make it to the show in-person, it will be broadcast simultaneously at various other theaters across the country. You can also still contribute to the Rifftrax Kickstarter to get in on some cool rewards as well.
Source: Kickstarter