Mysterious game Hyper Light Drifter heads to iOS devices today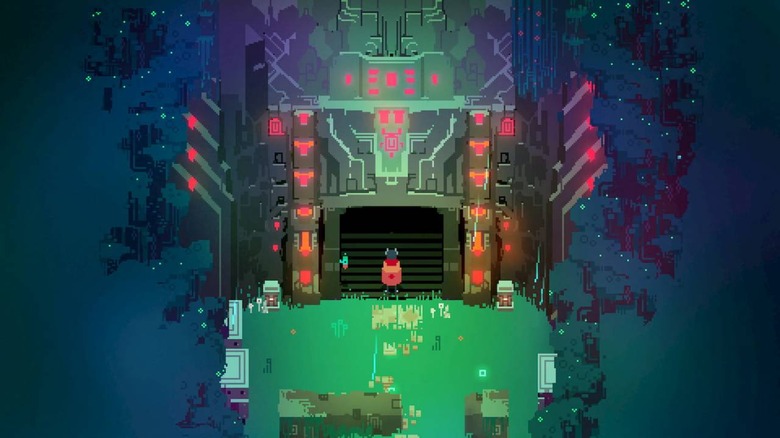 There's no lack of stellar indie games out there, but one of the most popular in recent years has unquestionably been Hyper Light Drifter. Though the game began life as a title for Windows, macOS, and Linux in 2016, it has slowly spread to other platforms, first coming to Xbox One and PlayStation 4 later that same year and the Switch in 2018. Today, the game heads to iOS, adding yet another platform to that growing list.
This is the same special edition that launched on Switch back in September, so if you've already played through it on PC, Xbox One, or PS4, it may still be worth checking out on iOS. The special edition keeps all of the content from the original game, but adds more weapons to collect, enemies to defeat, and areas to explore as you play.
If you're playing on iPad Pro, you can look forward to frame rates that cap out at 120 fps, while other iPhone and iPad users will get 60 fps gameplay. The game is also compatible with MFi controllers, which is good news since most people probably don't want to play a self-described action adventure RPG with touch screen controls.
Hyper Light Drifter was originally funded through Kickstarter, with developer Heart Machine initially looking for a mere $27,000 to develop the title. The company ended up pulling in more than $600,000 in pledges, far exceeding that original goal and allowing Heart Machine to bring the game to other platforms after its initial launch on PC. Hyper Light Drifter is something on an homage to the adventure games and dungeon crawlers of the 8 and 16-bit eras, so if you've got fond memories of those, this one is probably worth considering.
One benefit of buying on iOS is that you save quite a bit of money in doing so – while the game costs $19.99 on Steam, it only costs $4.99 on iOS. If you want to snag a copy for your iPhone or iPad, you can find it over on the iOS App Store [download].