MySpace set to relaunch in late 2012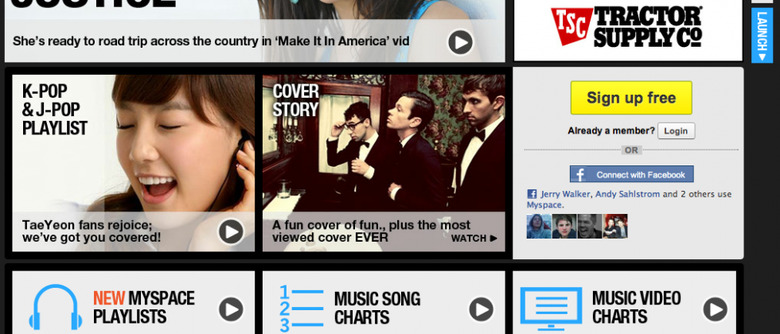 Justin Timberlake and Specific Media-owned MySpace is set for a complete brand re-launch by the end of the year, so says SM senior communications manager Rikki Webster. Speaking this past week with PRWeek, Webster let it be known that by the end of the year 2012, we'll be seeing a whole new MySpace, this hopefully conjuring up some of the excitement the site held back between 2005-08 when it was the most visited social network on earth. Since then we've seen this website, once more visited than Google, take a nosedive as the likes of Facebook, Twitter, and a much more solid looking web took command. Can a brand refresh switch their fortunes?
Webster noted that though no formal pitch process has been launched, they have been working with a set of agencies looking for solutions to MySpace's lack of attention in recent years. Though the site has had a bad few years compared to their heyday, it does appear that they are in too much of a hurry, with Webster noting that their search for a new agency is in its "early days."
"We've had a few exploratory conversations within the marketplace, but no formal pitch process is currently being undertaken. MySpace will look to roll out consumer-facing activity towards the end of this year, at which time we'll most likely undertake a formal pitch." – Webster
MySpace was essentially at its height in 2006 when visitors surpassed the vast bulk of the web, while its purchase in 2005 by News Corp heralded its steady decline through the years 2007 and 2008. News Corp chairman Rupert Murdoch famously regretted making the move to pick up MySpace, famously labeling the purchase a "mistake" and saying that they'd "screwed up in every way possible". Since then the purchase of the company by Specific Media and Justin Timberlake has seen a visually successful turnaround with the site leaving its social networking roots behind, so to speak, focusing instead on media.