myCharge RazorMax review; classy and powerful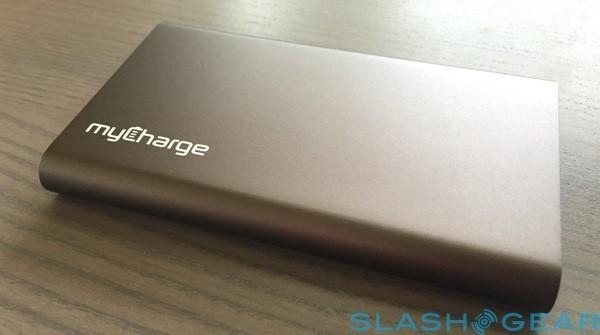 Battery packs are easy to come by, but each offers its own take on best practices for charing your devices. Some even charge all your devices, computer included. Various battery sizes mean different form factors, which can bring you joy or frustration should you have a pack that can't keep up with your needs. The myCharge RazorMax is probably one of the sharpest looking battery packs we've ever seen, but that's not the main attraction — or is it? We find out.
The outer shell of the RazorMax is sleek aluminum, smooth all the way around the edges. No seams, no weld spots — just smooth, satisfying aluminum.
The top and bottom aren't so smooth and uninterrupted, but they're nice all the same. A bottom piece is plain, while the top holds three ports; a micro USB 'in' and two USB 'out'. There are no markings on the RazorMax save for the necessary device info around the rear and bottom, and some badging on the front.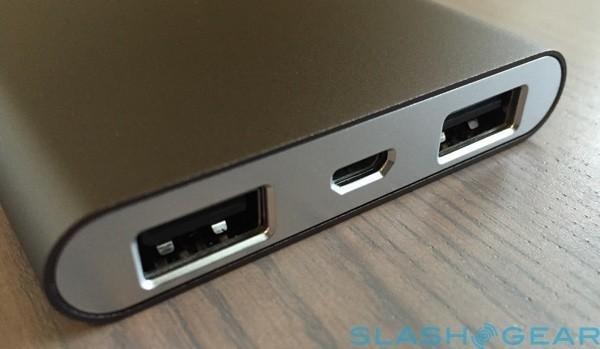 If you pay close attention, you might notice there's no power-on button or light to indicate battery strength. With RazorMax, you simply give it a shake, and four lights seated behind the aluminum (above the micro USB port) come alive to tell you how much power you've got left (each dot represents 25% of the battery; one dot is 0-25%, two is 26-50%, and so on). Those same lights brighten as you charge the battery pack.
At 6000mAh, the sizable battery is likely large enough for your day-to-day needs, even with multiple devices. Fully depleted, the RazorMax takes about 120-150 minutes to charge fully with a standard smartphone wall charger.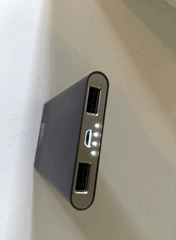 The outputs are both 5V, 2.4A maximum, rated at 1.0A per outlet. That's great for a smartphone, but a touch limited for a tablet. An iPhone 6 charged in about 60 minutes, while an iPad mini took quite a bit longer.
Android phones all took about as long as they would with a standard charger, which is fine unless you're used to Qulacomm's quick-charge tech. The increasing size of Android batteries also means you could end up attached to this one longer than you'd like, depending on your phone.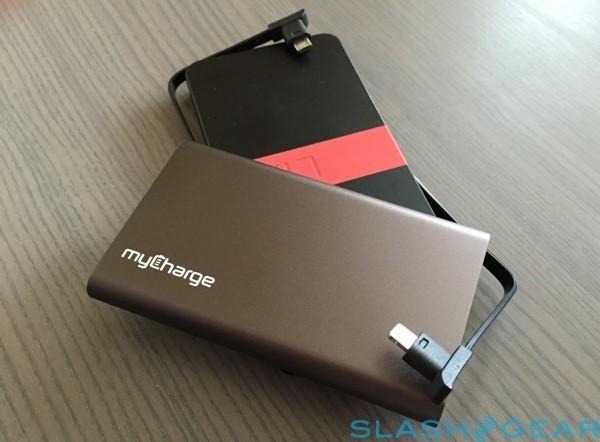 The RazorMax is easily the coolest looking power pack we've seen, and at $69.99 or so we wouldn't feel bad snapping one up. You do have some trade-offs for looking sharp. It's worth note the aluminum here makes this one noticeably heavier than the competition, but the aesthetics likely make up for it.
Unlike a TYLT charger, there are no included cables, so you'll have to be sure to tote your own along. It will power two devices at once, so that's definitely a plus. We like RazorMax for being a classy addition to your on-the-go bag, and 6,000mAh is definitely enough juice. We just wish it had a bit higher output, or at least one port that could deliver more juice.