My Tech Vice: I Buy Because I Want It, Not Because I Need It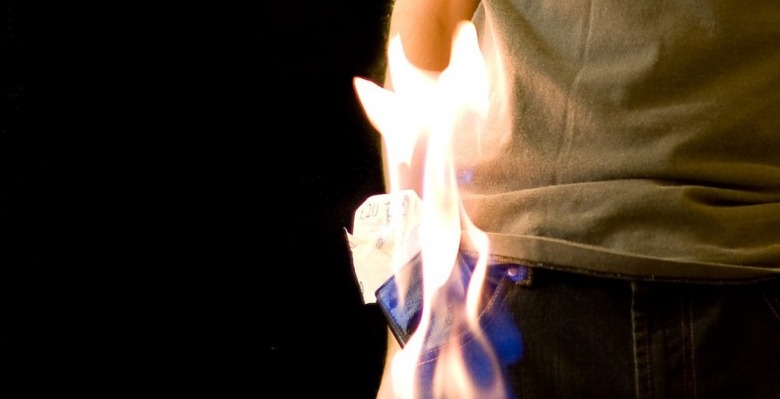 I'm here to make a confession: I buy technology products — from smartphones to tablets to video game consoles — not because I need them, but because I want them.
Let me take you on a brief recent history.
[Image credit: purplemattfish]
Earlier this year when Amazon announced the Kindle Fire, it took less than an hour for me to head to the e-retail giant's site, find the tablet, and pre-order it. I didn't consider the fact that I have an iPad that I hardly use or that I was spending $200 on a whim. No, all I could think about was getting my hands on the latest and greatest product of the day.
I've been here before. I bought a second e-reader after I reasoned that the first one I had just wasn't cutting the mustard (it was), and even though it would have been smarter for me to buy the iPad's keyboard accessory, I instead decided to buy a MacBook Air because, well, it seemed like a good idea at the time.
As I look further back at my product purchases over the years, a similar scenario plays out more often than I'd like to admit. I see something I think I'd like, I determine that whatever it would replace is falling short, and plunk down the cash to get it.
Some people call that an issue. I have always called it a part of my life.
[aquote]The closet in my office is a graveyard for old and retired products, put to sleep before their time[/aquote]
But I'm here today to admit my problem and make a stand. No longer will I look at the latest technology launch and jump at buying it before I think it through. As tempting as it might be, I have to consider the closet in my office that went from housing a few spare computer parts to a graveyard for old and retired products that were put to sleep before their time.
I'm under no false pretense. I know that the next time Apple unveils an iPad, I'll want to be first in line to buy it. And even though I have no plans to pull my Wii out of the closet for one last gaming hurrah, I'm fully aware that pulling my hand from my wallet to preorder the Wii U will be difficult.
But enough is enough. It's about time that I appreciate the spectacular products that engineers, product designers, and countless other professionals create for us. It's time that I realize that the grass really isn't always greener on the other side, and sometimes, an itchy trigger finger is more a liability than, as I've believed in the past, a virtue in tech-buying situations.
So, consider this my personal intervention; a moment for me to reflect on the past and determine how I can move forward — rationally and without buyer's remorse.