My Tamagotchi Forever mobile game launches with AR features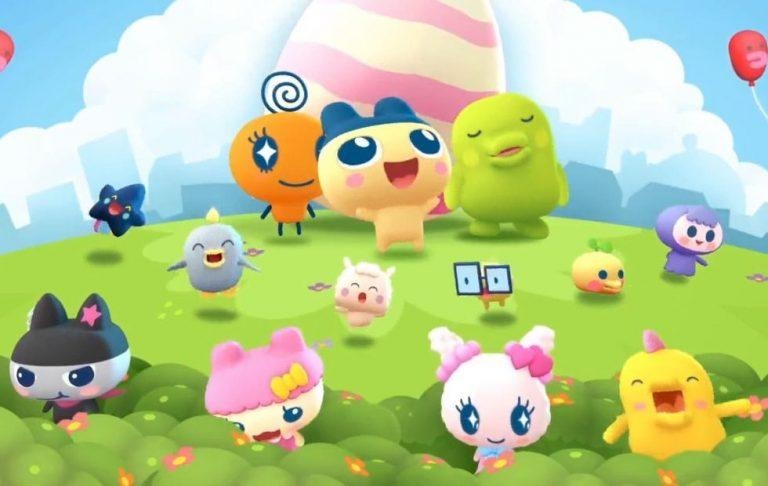 Remember the Tamagotchi keychain games that enjoyed huge popularity during a sliver of the 90s? Bandai Namco announced a reimagined version of the game back in November, one designed for mobile phones. The simple pixelated animals of your childhood have been replaced with full-color 3D graphics and robust games, relatively speaking, and they're now available to play.
READ: My Tamagotchi Forever mobile game might be 20 years too late
The original Tamagotchi were small egg-shaped keychain devices with a tiny screen and even smaller buttons. Kids were tasked with keeping the digital creature alive. Twenty years have passed since the little devices launched, and now Bandai is back with a reimagining of the franchise. Called My Tamagotchi Forever, the game is free to play and available now.
The core goal remains in this new mobile game: players must keep their Tamagotchi alive by caring for it daily. These tasks include things like feeding it, washing it, and keeping it entertained; the character can also meet up with other Tamagotchi characters in the game's town.
That town is called Tamatown, and players can explore it using augmented reality features. The town has hidden treasures for players to find and collect, as well as bonuses and hiding friends. Players are given the option to customize their Tamatown, play hide and seek, and level up.
Throughout all of this, the Tamagotchi characters will grow and evolve, assuming they're cared for properly. These characters can be used to play mini games, and players will eventually choose a career for them — things like being a detective, rockstar, scientist, and more. My Tamagotchi Forever is available worldwide now for Android and iOS.
SOURCE: Bandai Namco