My Favorite Music Service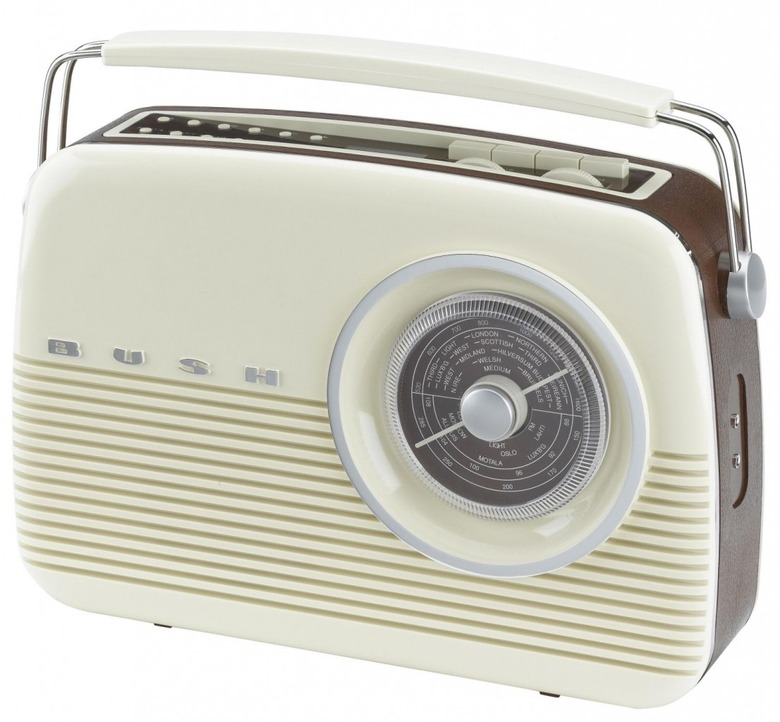 I have tried them all. I have been using Pandora since the early days, and I pay for the premium Pandora service. I tried, for at least a month each and often more, all of the old guard of the streaming music services. Rhapsody. Napster. Slacker Radio. I owned a Zune HD, and subscribed to Zune, and when I bought my first Windows phone, I subscribed again to give it a second try. When Spotify got hot, I tried it for a while, sharing playlists and music. I have tried Rdio and Last.fm. I've spent time on Turntable. For a couple days, I even used Ping. But there is one online music service that is my favorite by far. I've been using it for almost a year, and it's actually gotten better since I started. I listen at work on my desktop, on my smartphone while I'm exercising, and in my car on my stereo.
Before I tell you exactly which one (have you guessed yet?), let me define what I want in a music service. I want good music. I want the music I am in the mood to hear. Sometimes that's a song I already own. Sometimes that's a song I'm familiar with, but haven't gotten around to downloading. Sometimes it's a song I didn't know I would like until I heard it. Never do I want to hear another cover of Leonard Cohen's "Hallelujah" as long as I live. I'm looking at you, Pandora. Enough with the "Hallelujah."
My favorite music service, by a long shot, is SiriusXM. That's right, satellite radio. I love it. I knew I would love it from the start. I love it so much that when I bought a car that had Sirius radio installed, I called up and bought a full year's subscription with all the bells and whistles, before the 3-month trial period had ended. That's support for 1 car stereo, plus access to the Web site and the mobile app for streaming.
I don't know exactly how much it costs, and I'm not going to Google it for you. That's not the point. It wasn't so expensive that I balked at paying for a year. The music was much more important to me than the total cost over a year. If you're looking for a bargain, look elsewhere. But if you want to know why I think this is the best service available, keep reading.
First, an unnecessary disclosure. My day job is with Samsung. As far as I know, we're not connected to SiriusXM in any way, and I'm not being paid to promote the service. In fact, I'll bet there are a variety of ways we're connected to other music services. For some people, those others may be the right choice. There are lots of ways they can serve up music that Sirius can't match. But those are not my favorites.
One exception is Google Music. I use Google Music in addition to Sirius. When I need to satisfy the itch for just that one song from my library at the precise moment, Google Music comes to the rescue. But I'm not married to Google Music. If another cloud-based storage option came along offering even slightly better service, I would jump ship without regret.
I joined SiriusXM first for Howard Stern. I'm a long time fan. Don't judge until you've tried him for a month. Howard Stern operates two channels on SiriusXM. One plays his main radio show, which is broadcast new three days a week, and then reruns of the show for the rest of the week. The other station plays shuffled clips from his 30+ year history on the radio, as well as shows from other broadcasters Stern has culled.
[aquote]When Stern leaves Sirius, I'll miss his show more than any other[/aquote]
There is every indication that when Stern's current contract is up, he will retire from radio. His success on "America's Got Talent" is probably not helping my chances of hearing him live on my morning drive. When Stern leaves Sirius, I will miss his show more than I have missed any other show that disappeared from the airwaves. But I will remain a loyal SiriusXM subscriber.
Sirius has an excellent collection of curated radio channels. The first 10 channels correspond to decades. Channel 6 is all Sixties music; channel 9 is all nineties music, and so on. There are channels themed towards certain bands or personalities. Jimmy Buffett has his own channel, and so does Eminem. There is a Bruce Springsteen channel, and Sirius recently added a Pink Floyd channel. The best thing about these personality-inspired channels is the bonuses they offer. There are clips of interviews, outtakes, B-sides, and live recordings that even true fans may have missed.
In fact, this is the best thing about all of Sirius. The channels are well-curated. Sirius has employed plenty of old school DJs from the bygone days of radio. Almost all of the original MTV VJs are employed at Sirius. Video killed the radio star, but satellite radio resuscitated the video star's career.
Tune to a station you like. I love "Lithium," which is likely named for the eponymous Nirvana song, and which plays mostly alternative music from the early nineties. If you're a true fan of this genre, on any given day you'll likely hear songs you already own, songs you never got around to downloading from Napster in its heyday, and some songs you'll swear you've never heard before.
The genre selection could use a little more variety. You won't find the most obscure genres to quench your thirst. If you're into underground hip-hop, or pop a cappella, or other less popular genres (as I am), you won't find stations to support your habit. But there is still plenty to like. I have 6 channels programmed into my dashboard shortcuts, and each of those is a starting point. Sirius channels are nicely grouped. So, if you start with a singer/songwriter channel and work your way up the board, you'll branch out in ways that make sense: through coffeehouse music; to early alternative rock, with its smooth vocals and padded synths; to the nostalgic Lithium station I mentioned; through college rock and new alternative.
There are blocks of comedy channels, from family friendly through the ultra-raunchy Raw Dog and Howard Stern channels. There are news and political channels that cover a wide spectrum. I still donate to my local public radio station, but I can't stand listening to it because of the ubiquitous membership drives. On SiriusXM's NPR station, I get most of my favorite shows with none of that nonsense.
There are occasionally cool special events, but SiriusXM would do better to have more of these. Sirius broadcast live Bruce Springsteen's first ever show at the Apollo theater in New York City. A special tribute channel will pop up frequently to correspond with an anniversary or a death. The Pink Floyd station seemed to start as a special feature, but now seems like an awesome permanent fixture. Still, when Stern vacates his channels, Sirius will need more original programming to fill in the gap.
There are other small problems, too. The service doesn't work in tunnels. It cuts out briefly when you drive under a large overpass. Sometimes, it just stops working for a moment or two. Sirius depends on a direct line of transmission from a satellite in space. It doesn't quite penetrate yet. It would be nice if the service could buffer better, or perhaps pair the satellite component with an online, connected component in the car for a hybrid service that was much more reliable. It doesn't hamper my enjoyment, but it is annoying when I miss the punch line of a joke because I drove under an exit ramp.
Sirius has been growing steadily, but not quickly enough. It is competing with free terrestrial radio, after all. Free radio gets worse and worse by the day, but hey, it's free. Plus, most cars have an audio input for your phone or MP3 player, as well as CD players, DVD players, and even Blu Ray built-in. And that's just in the car. On the desktop and on mobile devices, competition is even more fierce.
I would still recommend SiriusXM above all. If you miss the old days of radio, when a DJ you could trust and enjoy would pick out an interesting selection of music, then SiriusXM will bring you back.