Music streaming up by 54% in 2014 as digital sales continue decline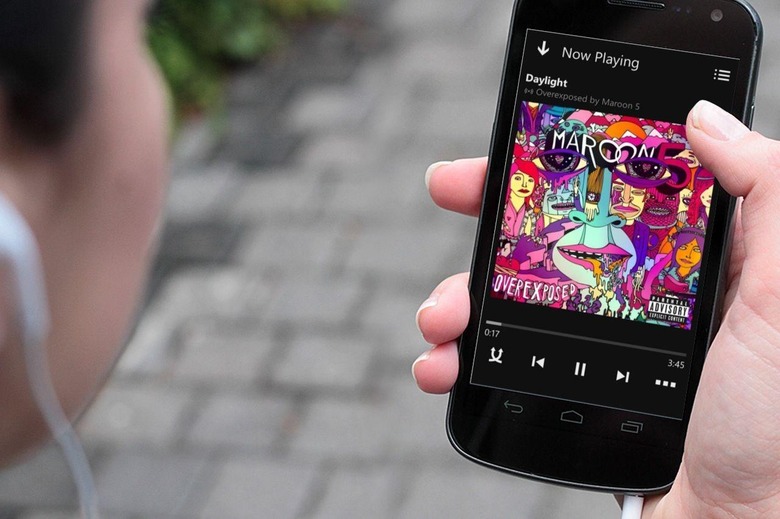 New evidence in the form of a report from Nielsen SoundScan has confirmed that 2014 saw a significant shift in the digital music market among U.S. consumers. While the last decade has seen a clear dominance of downloading digital music purchases, last year marked a notable decline in that trend as steaming services maintained their explosive growth. Nielsen's report notes that digital sales dropped by 9%, to 117.6 million, while online streaming was up by 54% over 2013.
The overall summary of the digital music landscape in 2014 can be explained as people are buying less music, but they are continuing to pay for the ability to listen to it. The sign of this shift can be seen in how quickly Spotify has risen in ranks of streaming services, as well as the high value of Beats Music, which was purchased by Apple for $3 billion.
While the 9% drop in digital sales was for full album purchases, among the other stats highlighted by Nielsen SoundScan were that purchases of individual songs fared even worse, declining by 12% in 2014. In terms of actual numbers, Americans purchased 257 million albums overall last year, with 106.5 million being digital purchases. This is all in the face of 164 billion songs being streamed over the year, as compared to 106 billion in 2013.
Another interesting, if not altogether unexpected, statistic revealed in the report is that vinyl album sales increased by 52% in 2014, accounting for 9.2 million albums. This is attributed to a recent resurgence in popularity of the old music format, but Nielsen SoundScan notes that this is the largest number of vinyl sales they've seen since 1991, when they began their tracking of music sales.
VIA TUAW
SOURCE Wall Street Journal