MultiTouch Shows Off 32- and 46-Inch Multitouch Displays at CES 2011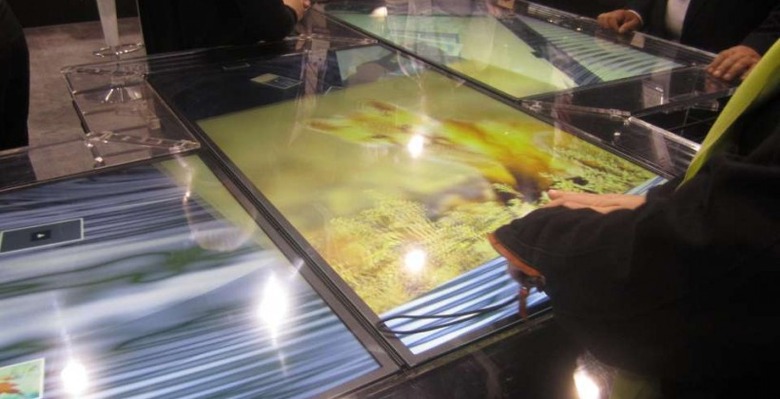 Technology that powers the devices we love so much has to find some limelight, and thanks to company MultiTouch, the tech that many of us use in our mobile devices every day had an entire wall to show off its grand design. The company was showing off four 32-inch displays, set up in an inter-connected fashion, where they were going through the motions of moving pictures with 10-point contact, and talking up the usefulness of a system such as this.
The large touchscreen "tables" were designed to be used like Surface, from Microsoft, but this is a lot thinner. What's better, is that MultiTouch says that they could easily set up a large assortment of the displays, as a wall, and use it to let users interact with a huge, multitouch wall.
We played with it, and it certainly felt responsive. The multi-inputs were fun, in the sense that we got to move images around a large multitouch, interactive table. It's good to see the technology advancing.