Multitouch 7 and 12-inch panels in 2H09 say EETI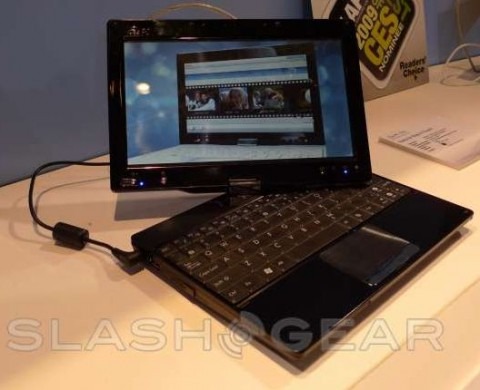 Netbooks, UMPCs and ultraportable notebooks with capacitive touchscreens could be just around the corner, as manufacturer Egalax_empia Technology (EETI) plans to begin shipping 7- and 12-inch capacitive panels in the second half of 2009.  According to company president Mei Tsai, shipments will increase as client validation progresses.
That suggests that some manufacturers are already testing out the touch controllers used in the panels, in preparation for new models that react to capacitive input.  EETI has been shipping smaller-scale capacitive touch panels since Q4 2008, and was rumored to be preparing for 7-inch mass production back in October 2008.
EETI's touch controllers use either infrared or SAW (surface acoustic wave) detection technology.  Their potential clients are unknown, but given the recent announcement of the ASUS Eee PC T91 touchscreen netbook and other machines from rivals, touch-control in small form-factor devices could be the next big thing.