Mugen Power Sony Xperia Z1 battery case packs 3000mAh of juice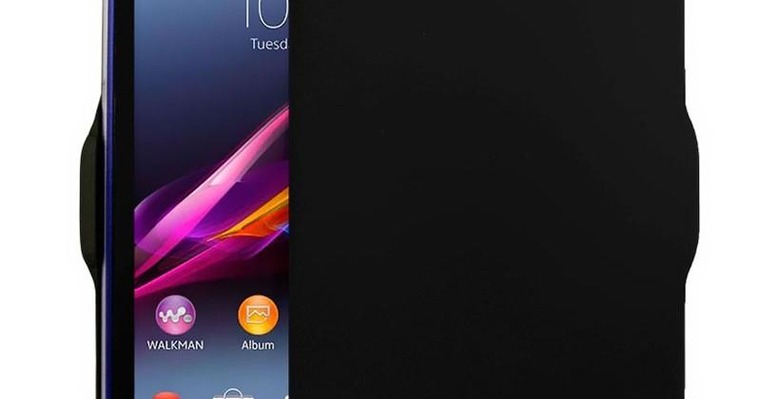 If you have, a smartphone that you need to get more runtime out of, Mugen Power is a good place to look. The company makes extended run time batteries and other gear for smartphones to help them last longer away from an outlet. The latest product from the company is the Mugen Power 3000mAh battery case for the Sony Xperia Z1 smartphone.
Mugen says that the battery case is fully compatible with the Sony smartphone. The original battery inside the smartphone has 3000 mAh of power, so the battery case will double the runtime of the smartphone.
The short runtime is one of the big complaints with the Z1. The Mugen battery case has 3.7V of power and uses a lithium polymer battery. The battery case snaps onto the back of the Z1 smartphone and doesn't change the looks of the device too much.
The battery also has four LED lights on the back that show the charge state of the internal battery. The Mugen Power 3000mAh battery case for the Z1 will ship on February 22. The battery is priced at $89.50 with pre-ordering available now.
SOURCE: Mugen