Mtron SSDs Get Speed Upgrade, Read Speed Reaches 120MBps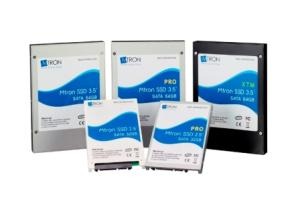 SSD drives haven't exactly been known for being fast, low power usage, no moving parts thus harder to break, maybe even slightly cooler, but not exactly fast. Mtron is looking to change that while passing by their competition in the flash-based storage market.
Mtron's drives have reportedly reached 120MBps read and 90MBps, that's 20MBps higher read than the competition and 10MBps higher write. They haven't been exactly slow compared to normal run of the mill drives, really their only competition are a few gaming HDDs.
Most of the drives will be available sometime in September/October. By early '08 they should have drive sizes of 3.5", 2.5", and 1.8" with capacities ranging from 128GB down to 16GB. The drives that will come later are the 128GB one and the 1.8-inch drives. No word on price yet, but I can assure you since its SSD it probably won't be cheap.
Mtron Unveils Faster Solid-State Drives [via PCWorld]