mSpy selling smartphones with spying software pre-installed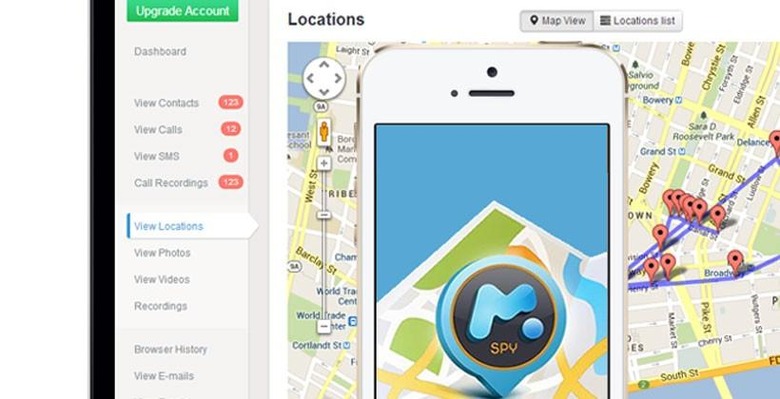 Many people out there get irate when they think of software that can be used to track their location and capture calls and text messages. A company called mSpy has been offering this sort of software for smartphones for a while. The software can capture texts, pictures, call logs, and GPS location data.
The software is positioned for employers and parents that have a legal right to track the location of people they are in charge of and to monitor communications. However, others feel that the software could be used for more nefarious deeds with stalkers or jealous spouses keeping an eye on people with the software without their partner's knowledge.
mSpy will now sell smartphones that have the software pre installed to make it easier to begin tracking. The software can be purchased pre-installed on a new HTC One, Nexus 5, Samsung Galaxy S4, or iPhone 5S. The S4 phone will sell for $300 and the subscription for the software will sell for $199 per year. That means the S4 would set the buyer back nearly $500, not counting the calling plan.
The software reportedly works very well with one tester saying it was able to tell what building he was in on a college campus. The company behind the software knows that its product could be used for nefarious purposes. The company says that it only provides the software and the users are responsible for how the software is used.
SOURCE: Forbes