MSO McLaren P1 GTR celebrates Ayrton Senna's 1988 wins with more power and aero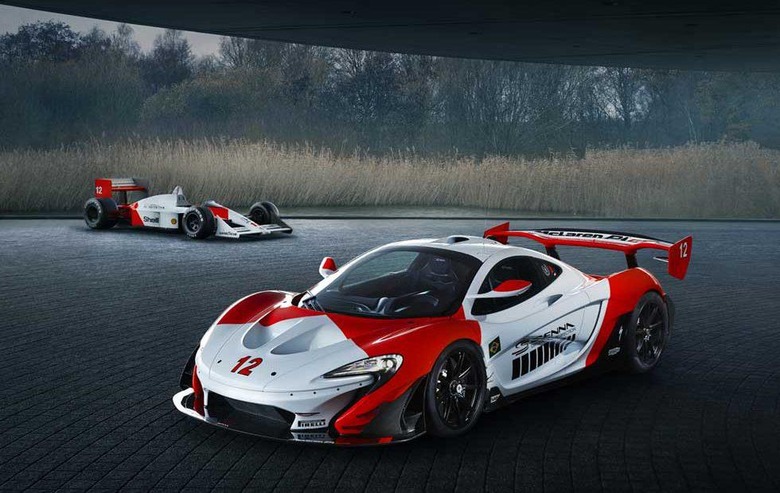 McLaren makes very high-performance sports cars and will let a buyer customize their ride all they want via McLaren Special Operations (MSO). We have seen MSO create custom 570GTs and other rides and MSO has now turned its hands to the most exotic of McLaren cars, the P1 GTR. MSO was commissioned to build this special car by the buyer to celebrate the 30th anniversary of Ayrton Senna winning his first F1 title.
The P1 GTR is chassis 12 and is finished in the Rocket Red and Anniversary White colors that remind of the Marlboro racing livery that Senna's car wore. McLaren says that the buyer of this unique ride was inspired by Senna from a young age and wanted a tribute to the famous racer.
The project to build the car spanned three years with the owner overseeing every detail of the project. Details on the vehicle include the Senna Brand Trademark on the front splitter and in front of the air intake as well as on each door. The doors also have the Brazillian flag and a barcode that was used instead of the Marlboro script at races with advertising restrictions.
The paintwork alone took over 800 hours. The owner of the car calls it "Beco" which is the nickname given to Ayrton as a child by his parents. Style isn't all this car offers; it also has more downforce and power than a normal P1 GTR. McLaren and the owner are both mum on exact power specs, but the owner has said the car has a "suitably pleasing" increase in power.
New aerodynamic features of the car allow it to make in the area of 800kg of downforce. Aero enhancements include new front dive planes, a wider front splitter, a rear Gurney flap, and the rear wing has larger endplates and secondary inboard elements. MSO also created the owner a bespoke helmet that matches the racing livery of the car.