MSI WindPad U100 gets pre-IFA preview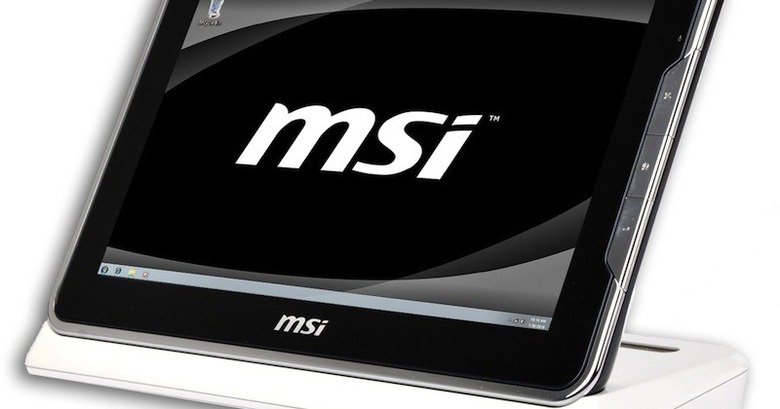 MSI has delivered a new batch of official WindPad U100 tablet images, ahead of the slate's (second) launch at IFA 2010 next month.  First shown at Computex, the WindPad 100 runs an Intel Atom Z530 processor paired with a 10.1-inch touchscreen display, 2GB of RAM and a 32GB SSD for storage.
OS is Windows 7, just like ASUS' Eee Pad EP121, but unlike the ASUS there won't be a clever QWERTY keyboard dock to turn the WindPad into a notebook replacement.  Instead, MSI has prepared a more straightforward docking station, complete with two USB 2.0 ports, audio in/out, ethernet, VGA and HDMI connections.
They mirror the reduced set of ports on the WindPad 100 itself, which has HDMI, USB and a headphones socket (together with some other connections seemingly hidden under a panel on the left-hand side).  Interestingly there's no sign of MSI's custom skin, as shown in the previous set of promo images, with this latest batch showing the basic Windows 7 desktop.  Still no official launch date, but MSI previously suggested a $499 tag for the U100.
[via NetbookNews]