MSI Wind suffers price hike as costs climb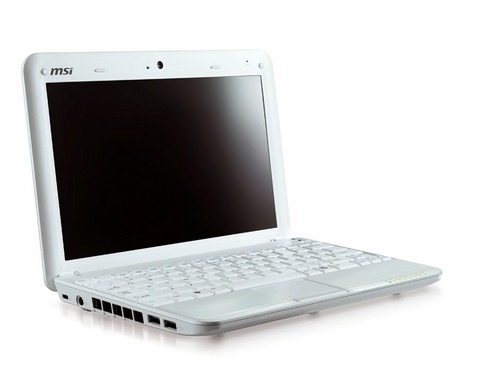 Disappointing rumblings from MSI, as the price of their Wind netbook climbs uncomfortably.  Facing what the company describes as an increase in both battery and material costs, the MSRP has now been pushed up to $499.99 with the 3-cell battery and $549.99 with the 6-cell battery.  Previously the company had pledged to reduce the 3-cell version to $479.99 while the 6-cell, expected in September, would carry the original $499.99 tag.  However that doesn't mean that retailers are taking the MSRP at face value.
The notebook is still listed as out of stock on MSI's own online store, and while Microtel claim to have the black version in stock it's priced at $599.  Mwave are listing the Wind as out of stock, again with a $599.99 tag, while Buy.com are also out of stock but at least are sticking to MSI's MSRP.  Newegg only list the 3-cell version, out of stock and with the new $499.99 price.
Those who pre-ordered the 6-cell model at the original price from Buy.com have received cancellation emails from the retailer:
"We were recently informed that the item listed below from order #XXX is no longer available from that supplier. Please accept our sincere apologies for this inconvenience" Buy.com pre-order cancellation email
They claim they were forced to cancel the orders or risk being "de-authorized" by MSI.  However that leaves buyers still keen on the Wind, despite the higher price, facing another queue as stock levels slowly stabilize.
"While selling the MSI WIND series notebooks for $499.99, Buy.com received notice from the manufacturer that this product is being mapped at $549.99. To avoid being de-authorized by this manufacturer, we did cancel all orders on this day for the 6-cell WIND series notebook" Buy.com statement.
Newegg currently have the rival Eee PC 1000H listed for $549.99, although it too is out of stock.