MSI Wind pre-order pricing revealed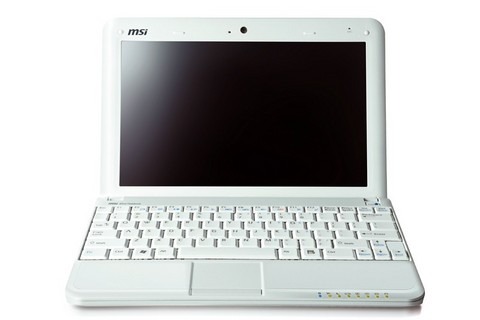 Online retailer eXpansys have revealed pre-order pricing for the MSI Wind, for both the Linux and Windows XP versions of the 10-inch ultraportable. For the XP Home version, eXpansys are asking £350 – or $610 through eXpansys USA – while the Linux version is £320 ($560 in the US). That makes the Linux Wind 25-percent more expensive than the 4GB Eee PC, although MSI give a more generous spec.
Compared to the Eee's 4GB storage, the Wind has an 80GB 2.5-inch hard-drive. It also has 1GB of RAM, WiFi, Bluetooth and a 1.3-megapixel webcam. It uses a 1.6GHz Intel Atom processor and the 10-inch screen is LED backlit. Multiple color options are available.
The prices fit comfortably into the $470-1100 range that MSI first suggested. Considering official US prices will likely be even lower, it looks like ASUS could have a decent fight on their hands. eXpansys did not specify a release date.
[via UMPC Portal]