MSI Wind PC with Intel Atom CPU benchmarked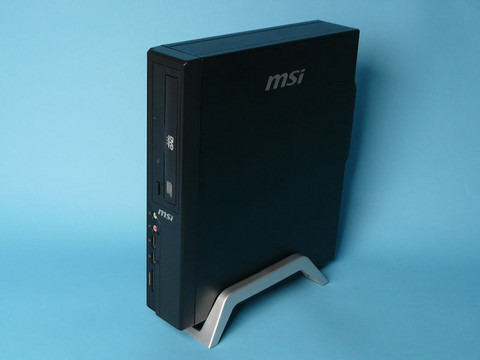 ASUS aren't the only manufacturer planning a desktop version of their budget ultraportable; MSI too have been looking at alternative form factors for their Wind notebook.  The Wind PC is the result, powered by Intel's power-thrifty 1.33Ghz Atom (Z250) Silverthorne processor with passive cooling.  In this prototype they're using a standard 3.5-inch hard-drive and desktop DVD burner, as well as a generic case.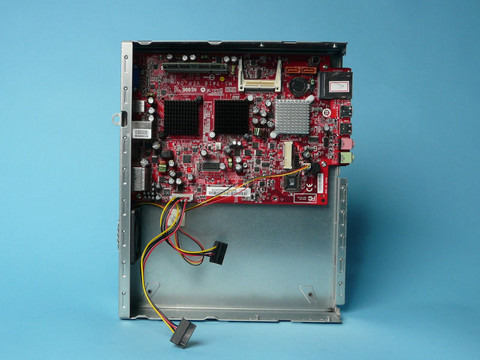 In the image above the two drives have been removed, and you can see just how small the motherboard is.  PC-Watch have been benchmarking the hardware and comparing it to two versions of the Eee PC – the 900 and the 4G – as well as a Sony VAIO TZ-series ultraportable.  What they find is that, while respectable, the Atom CPU is slower, when scaled in comparison, to an older Celeron chip. 
However the Atom requires around half the power of the older processor, which should result in longer battery life for notebooks.  Alternatively, it means desktop computers such as the Wind PC can do without noisy, active cooling.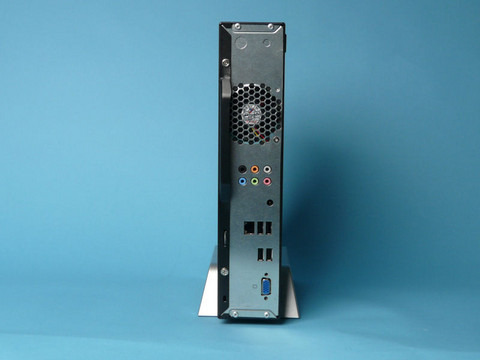 [via UMPC Portal]