MSI Wind delayed, battery downgraded

MSI's Wind ultraportable, which had been looking all the more tempting after ASUS revealed pricing for their larger Eee PC 1000-series, was set to launch on June 16th but has obviously experienced some sort of delay. According to MSI's online store, the new estimated ship date is June 27th. Priced at a lower-than-expected $479.99, MSI have unfortunately done a bit of switching in the specs with the result that you'll have a lot less run-time from your budget notebook.  Update: See a comment from MSI after the cut.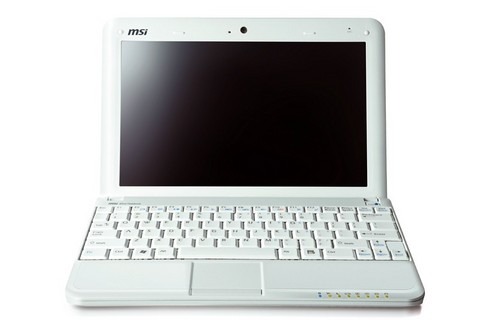 The Windows version of the Wind was expected to hit shelves at $499.99, complete with a 6-cell battery pack rated for up to 5.5hrs. MSI are now listing the Wind as shipping with the smaller, 3-cell battery, that was originally tipped to accompany the Linux version that launches later this year.
I can't find any indication from the company as to how long the 3-cell battery is expected to last.  Update: see below.  Spare batteries don't appear to be listed at MSI's store yet, but the packs for other laptops are priced from $115 upward.Update: MSI's PR people have been in touch to explain that the battery change is a result of a global shortage, caused by the LG Chem factory fire back in March.  Rather than wait for 6-cell packs, MSI chose to drop the Wind price by $20 and include the 3-cell pack instead.  The 6-cell Wind, at $499.99, is expected to be available in a month.Update 2: The 3-cell battery is rated for 3hrs.  My contact didn't know how the accessory battery packs have been priced.