MSI Wind arrives in Italy, unboxed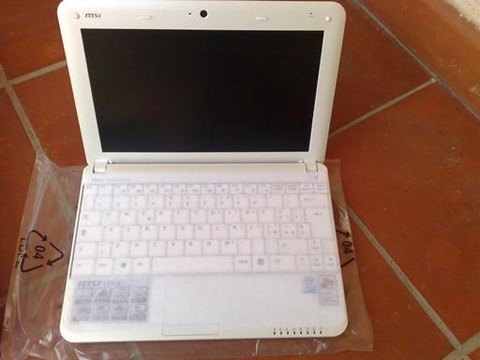 From one MSI Wind story to another, and despite the apparent delays in shipping, Diego from Technophone has managed to acquire one of the 10-inch notebooks and has already put up his unboxing gallery.  US customers may be facing up to five weeks wait for the Wind, but someone in Italy has obviously got access to them.
Not much in the way of surprises in terms of the box contents.  Aside from the notebook itself it seems there's little beyond the power adaptor (that looks to be a little bigger than the Eee's tiny brick), a few printed manuals and the recovery disc.  Oh, and the battery itself, which in this case is the three-cell 2,200mAh unit.
Out of the box, XP is installed complete with Service Pack 3.  There's no slip-case or cover, however.  Diego is open to questions about his new toy, so if you're patiently waiting in the US for your own Wind then head on over to live vicariously for a while!