MSI whips out new GX660 and GX660R notebooks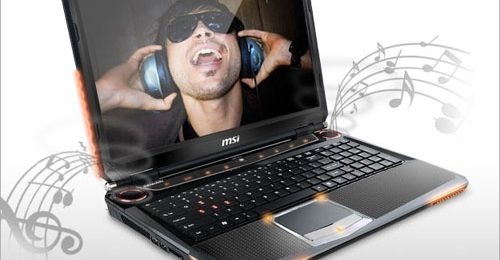 MSI has announced a couple new notebooks including the new GX660 and the GX660R. The machines are very similar to each other with the same form factor and style with different hardware inside the chassis. The GX660 is a lower performance version of the two.
Inside the black chassis with the red trim the GX660 has an Intel Core i5-450M CPU, ATI Radeon 5870 Broadway discrete graphics, 4GB of RAM, and a 500GB HDD. The screen is 15.6-inch TFT LCD and the machine has dynamic premium speakers for its sound system. MSI also crams a USB 3.0 port inside along with a 720p HD webcam and HDMI output. The GX660 starts at $1449.99.
The GX660R is very similar with the smear style and the same 15.6-inch screen, but it gets a resolution of 1920 x 1080 and uses the same video card. The main difference is that the GX660R has an Intel Core i7-740QM CPU, 6GB of RAM, 640GB HDD, and a Blu-ray drive that the lesser machine lacks. Both rigs have WiFi and Bluetooth. Pricing for the GX660R starts at $1749.99.