MSI Unveils VR-Ready Laptops, X299 Platform, Infinite Desktop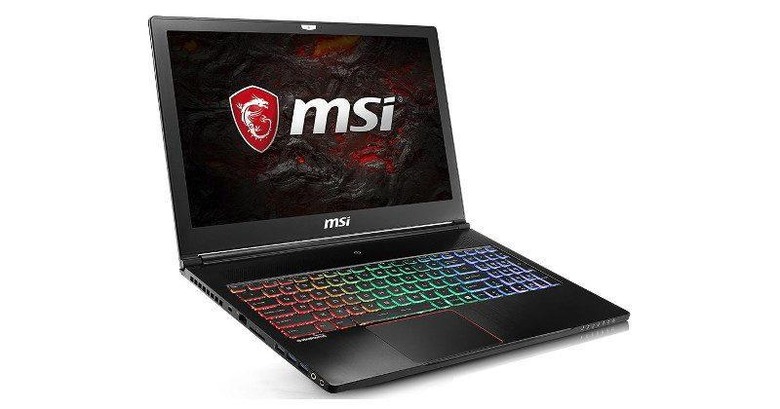 Virtual reality is the name of the game in the computing world these days, alongside AI and machine learning, of course, and MSI wants its fans to know that it is more than ready. At Computex 2017, it is bringing its "Next Gaming Dimension", a not so subtle reference to the focus on the virtual 3rd dimension. In practice, this means that the company is revealing new computing products, from gaming notebooks with VR-ready specs to the new X299 gaming motherboard platform.
VR gear like the HTC Vive and Oculus Rift has you tethered to your computer, but that doesn't mean the computer itself has to be forever stationed in one place as well. Laptops are just as capable, provided they have the right mix of hardware, like these new gaming laptops from MSI.
At the top of the list is the MSI GT75VR which flaunts not just power but also a mechanical keyboard that gamers love. Inside you'll find a beefy 7th gen Core i7-7820HK that can be overclocked to up to 4 GHz. For graphics, you can choose between a GeForce GTX 1080, a 1070 SLI, or a plain 1070.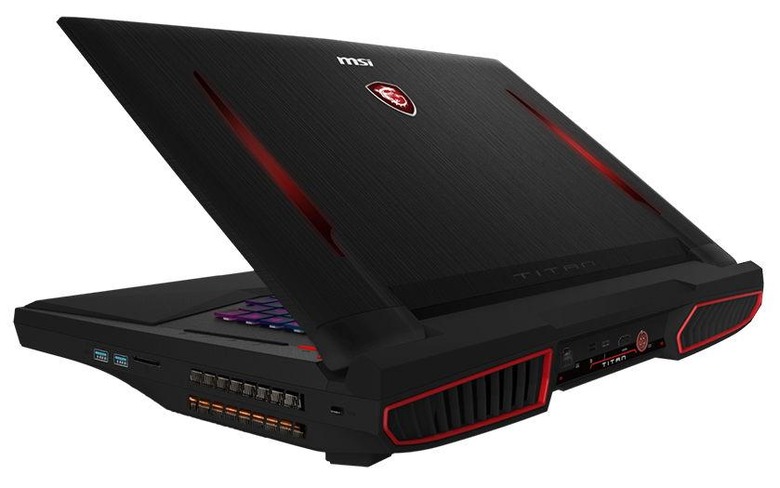 Thing gaming laptops are all the rage these days, and MSI isn't one to miss out on the fun. Its GS63VR measures just 17.7 mm at its thickest point and weighs 4.19 lbs (1.9 kg). That while still packing the likes of an NVIDIA GeForce GTX 1070 to deliver your VR needs.
Utilizing that same GTX 1070, the MSI GE63VR and GE73VR are designed with enthusiast gamers in mind. Bearing a design inspired by sports cars, the two laptops are offered in 15-inch and 17-inch sizes to fit the gamer's preferences.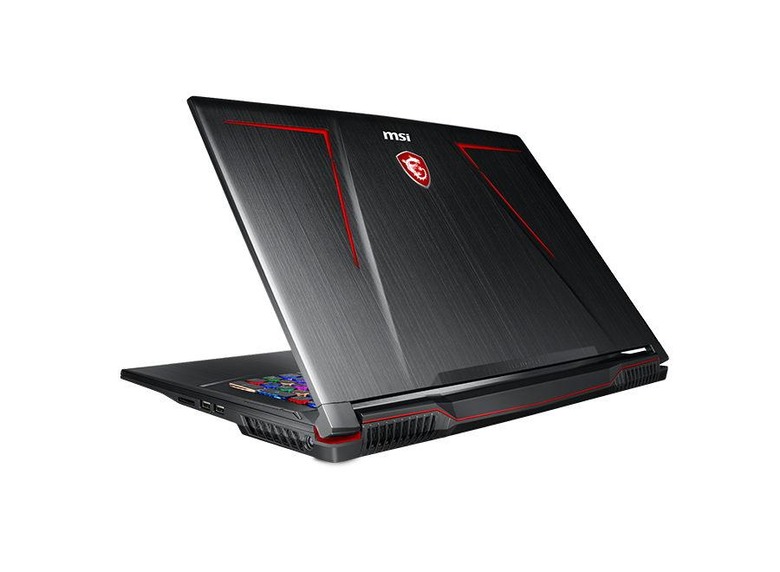 If you do want a desktop, MSI has two new ones for you as well. The new desktop series christened "Infinite" displays a faux circuitry design on its front, illuminated by MSI Mystic Light controlled RGB colors. But to really let you have a peek at real circuitry, the side panel of the Infinite desktop uses tempered glass for transparency. There you will an MSI Gaming graphics card standing vertically for better heat dissipation and performance.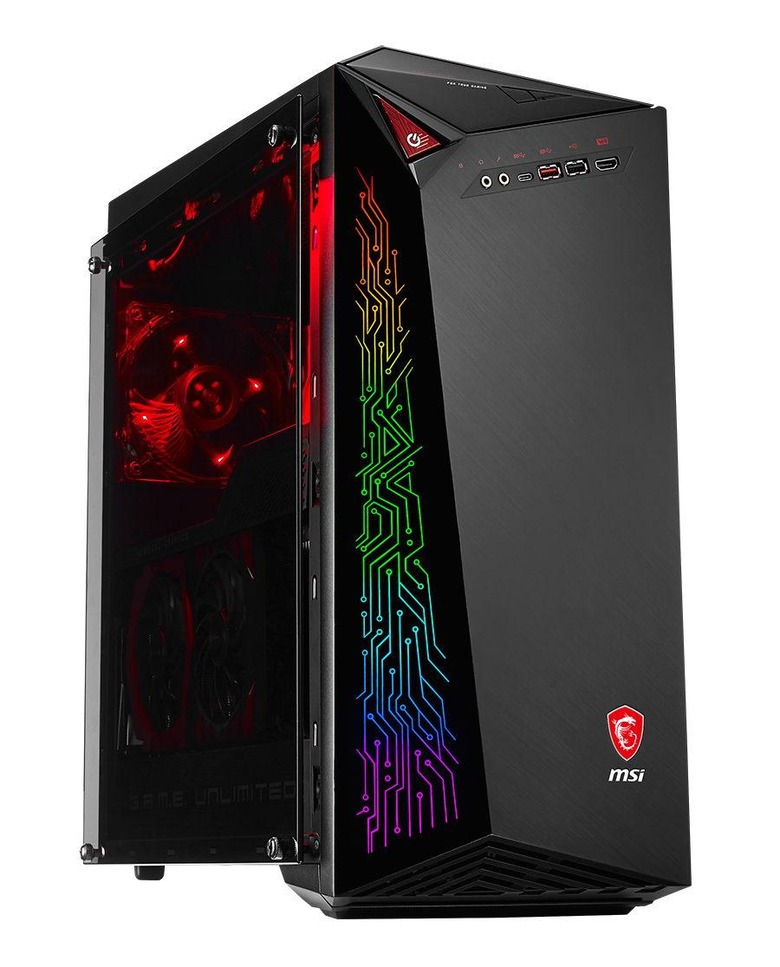 For those who prefer their desktops looking clean and pure, the Limited Edition Trident 3 Arctic might be a better choice. The icy white color is a start contrast to its blazing hot performance, powered by a 7th gen Intel Core processor, an NVIDIA GeForce GTX 1070, and a 256 GB M.2 PCI-E SSD.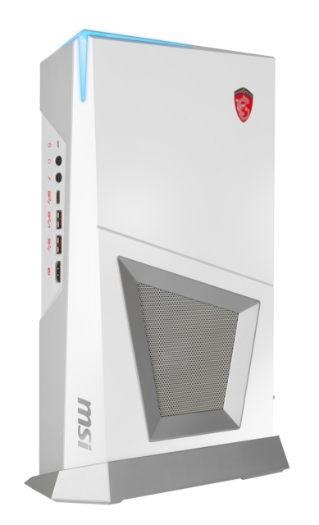 The anticipated arrival of MSI's new X299 platform has finally happened. Now gamers can choose from three very imposing motherboards to fit their needs and aesthetic tastes. Built for extreme performance, the X299 GAMING M7 ACK boasts of a new patent-pending M.2 Shield FROZR thermal solution that will keep your PCI-E M.2 SSD from throttling and killing your game.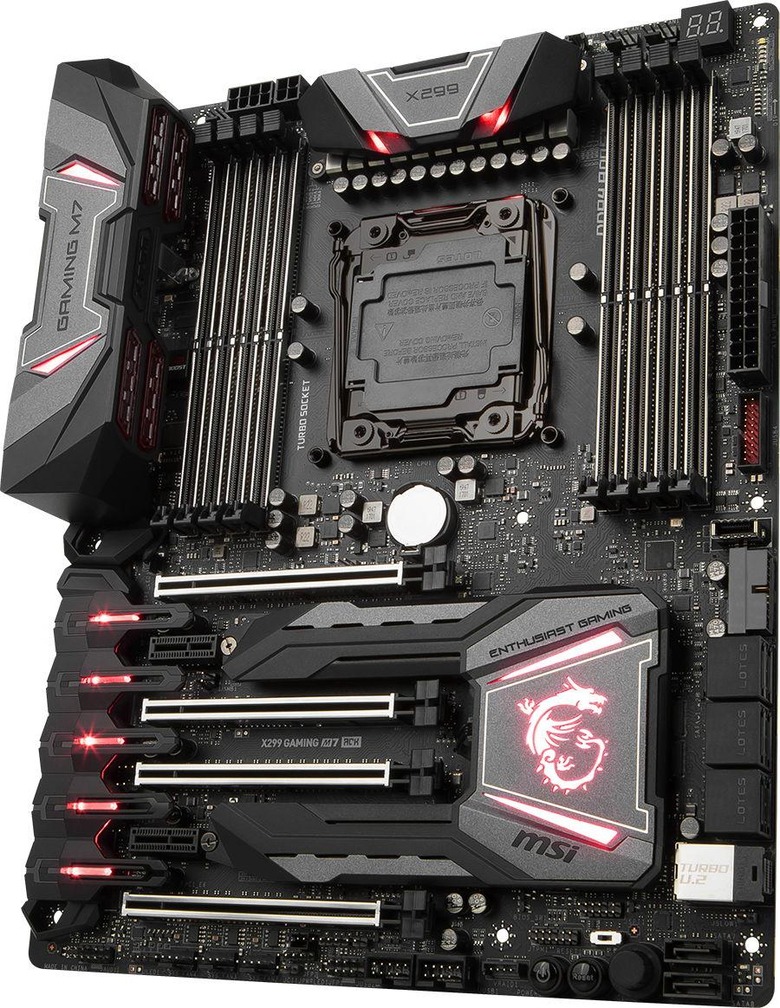 The X299 GAMING PRO CARBON AC looks as cool as its temperature, with exchangeable heatsink covers to match your style. And a one-second Game boost feature promises to make manual overclocking a thing of the past.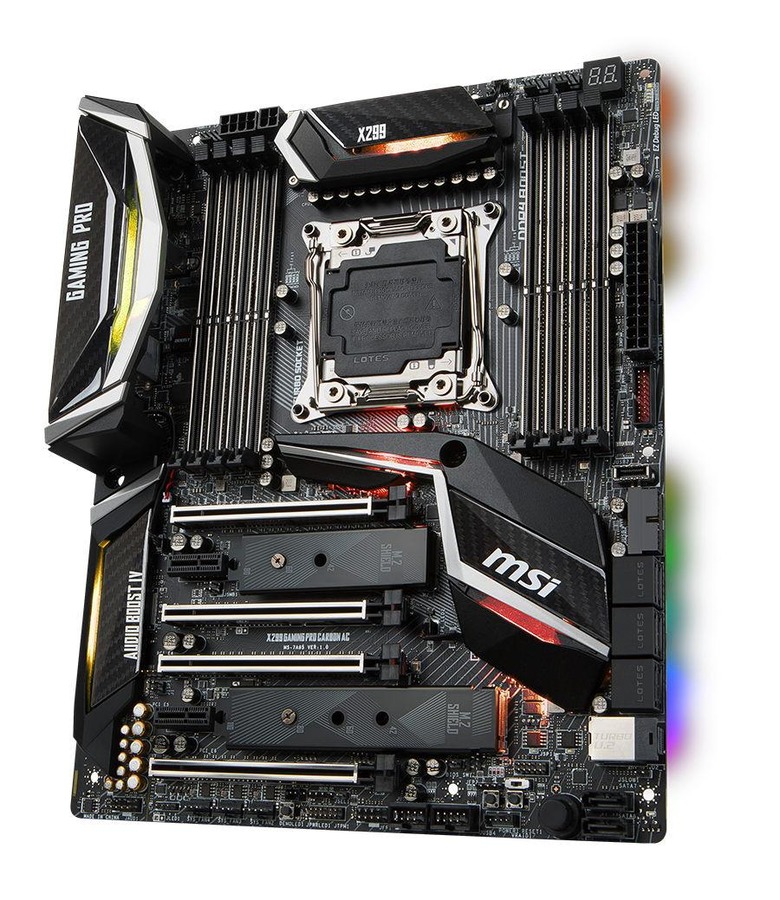 The X299 TOMAHAWK is as industrial as it gets, with stainless steel heatsinks and a Steel Armor design that makes it clear that this motherboard is out to crush your gaming opponents. Boasting of the same M.2 Shield FROZR thermal solution, the motherboard is specifically geared for use in VR, AR, and MR, with an exclusive VR Boost feature.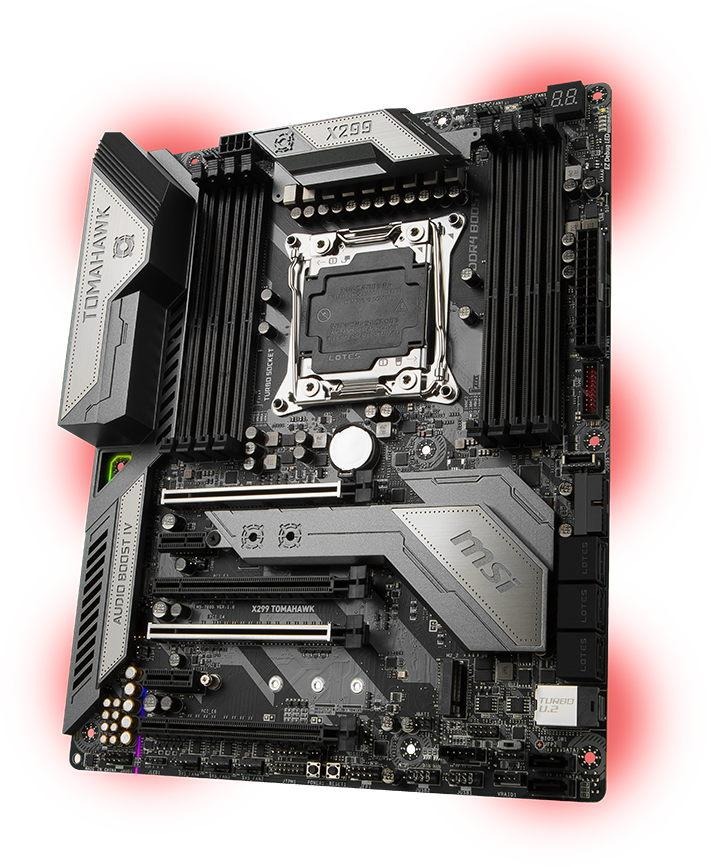 MSI is also showing off Gaming Gear that are just as critical to your gaming experience, including the customizable Clutch GM70 mouse, the Vigor GK80 keyboard with Cherry MX Switches, and the Core Frozr XL CPU cooler. Availability details of these products have not yet been announced.