MSI U160 Goes the Official Route, Available Now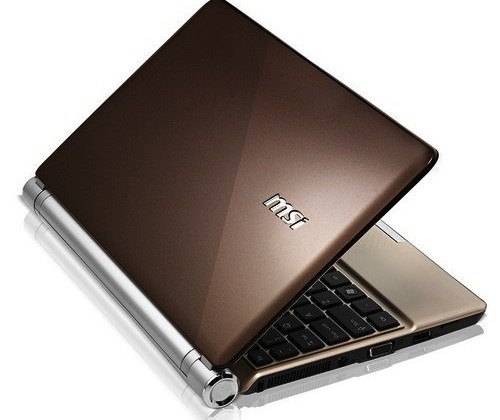 MSI Computers has officially announced the availability of their latest Wind model netbook, the U160. This particular model is actually the winner of the 2010 iF Product Design award, and the company is proud to finally bring the product to the consumers. They're also happy to be abandoning the far more traditional, and perhaps over-used, clamshell design of netbooks. They're going the route of a far more sophisticated look, and we have to say we like the aesthetics.
The U160 features the Pine Trail platform, the second model to do so from MSI's line-up, and it's powered by the 1.66GHz Intel Atom N450 processor. The netbook is Energy Star Efficient, and in point of fact, while utilizing the MSI-exlusive ECO mode, the battery will last you 15 hours. So while running in this mode, you'll be safe going outside, and away from a plug to power your gadget. Which is a plus in our book.
Aesthetically, the MSI U160 has a lot of improvements. The chiclet keyboard is easy to type on, and the expanded, seamless touchpad makes it a lot easier to utilize the body of the netbook as a whole. The MSI logo on the back cover lights up when in use, so that's a little feature that we know a few people out there will enjoy. The display is 10-inches and backlit by LEDs. Under the hood, we have 1GB of DDR2 memory; 160GB hard drive; the 6-cell battery; Bluetooth connectivity, and it's running Windows 7 Starter Edition. MSI threw in an extra feature: the U160 also includes their facial recognition software, EasyFace, to help secure their product. The US160, as we mentioned above, is available right now from brick-and-mortar stores like Fry's Electronics, but can also be ordered from Newegg.com and Buy.com. The new stylish netbook will cost you $379.99